Hong Kong jewelry showcase design and production features and features!
Source:深圳珠宝展柜厂 Author:凡路商业展柜 Visit:554 Pubtime:2018-02-08 10:30:48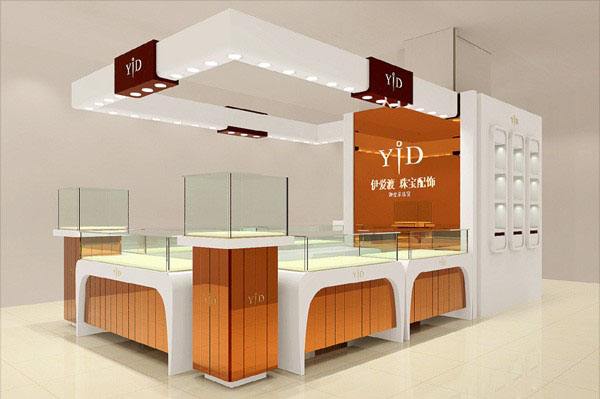 Shenzhen every road under factory can according to different user, different places to be customized for the client belongs to their own elegant, comfortable, clever and storefront space, according to the market, regional, cultural factors, such as maximum highlight the cultural intension of the enterprise and the merchants and brand image.Every road cases are step by step towards the international market, and Hong Kong, southeast Asia and Europe and the United States and other regions to establish more and more cooperation, especially with the Hong Kong jewelry merchants, to provide them with a batch of and a batch of high quality cases, like Cartier, Hong Kong China gold has won a good reputation.The design and production of Hong Kong jewelry display has its own characteristics, and the counters provided for it are different from the mainland in material, design and process.
First, in the design of jewelry counter, Hong Kong jewelry showcase needs more fashion and fashion elements.
We know that Hong Kong is an international trade city, is a window of foreign exchange in China, so we provide the counter design need more elements of fashion and trend, we need according to the result of market research, design a unique brand connotation to the counter.On the one hand, our counters should reflect the selling points and advantages of commercial exhibits. On the other hand, we also reflect Chinese culture through the design of counters and space and even decoration.
Second, the counter process is stricter.
Believe that the average person has experience, if had been to Hong Kong shopping friends should know that not only on the design and manufacture of cases and need higher technology and technical level, in all other industries, ShangChangHua standards customized displays and devices are quite strict, often to achieve the international import and export trade of the relevant industry standards and health environmental standards.In addition, it is more flexible in function and installation, which is easy to install, disassemble and transport, which is also suitable for the high rhythm of life in Hong Kong.
Third, the material of the jewelry counter is more used in the use of fiberboard paint and metal.
We know, the material of jewelry display ark has many kinds, medium fiber board, toughened glass, acrylic board, metal is the material that often needs to use.Among them, the medium fiber board and the metal seem to attract more customers' attention.Collocation style also is diversification, more freedom, vogue, contracted.Besides, the quality requirements of materials are also quite strict, and the raw materials need to meet the international industry standard.The packaging of materials and counters is more used in packing of foam and wooden cases, and even some of them are packed in practical wooden cases, which guarantee the safety and class characteristics of the display.
This article is provided by shenzhen Funroad jewelry display cabinet direct selling manufacturer: 20 years of jewelry store display cabinet design experience, 2018 will help you to rapidly improve the brand value.