We are very confident about the jewelry display design.
Source:深圳珠宝展柜厂家 Author:凡路商业展柜 Visit:111 Pubtime:2018-04-16 09:55:25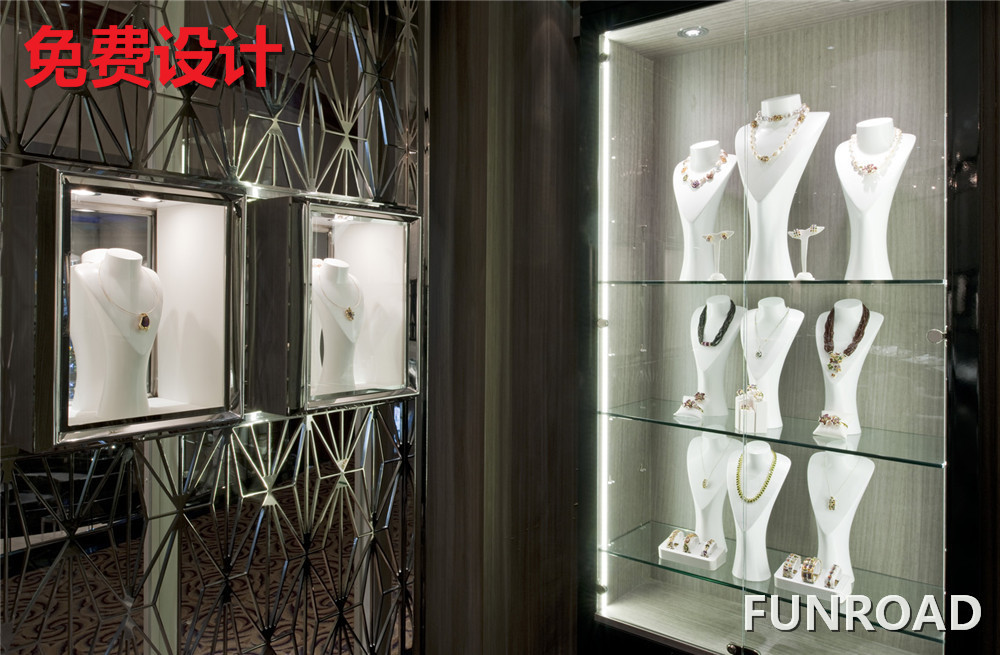 The production department should be fully aware of the various situations the company has encountered in the production process.In particular, the quality of products should be more controlled, and the quality inspection department should strictly control every production procedure to eliminate some employees' paralysis.In order to establish the high quality and high quality production consciousness, we guarantee the company's good reputation in the market competition.
The company should achieve faster and better development, the company's various management systems should be improved continuously.In the face of fierce market competition, all employees must change, and only comprehensive reform and continuous innovation can ensure that the lake pavilion is invincible in the market.All employees should be aware of this, and each department head should take the initiative to take the lead role model supervision role. The management system must be put in place and implemented to everyone.We need to work together and supervise each other to ensure the smooth completion of the reform measures, which will inevitably lead to the harmonious development and development of the lake pavilion.
Start from the self and work together to give greater strength to development.Each person strictly abided by the good image of the company to maintain the company, should love the job to be an excellent person, together to create a "warm and harmonious" work environment.
This article is provided by shenzhen Funroad jewelry display cabinet direct selling manufacturer: 20 years of jewelry store display cabinet design experience, 2018 will help you to rapidly improve the brand value.