White glass jewelry display cabinet for the production of the display cabinet
Source:深圳珠宝展柜厂 Author:凡路商业展柜 Visit:364 Pubtime:2017-11-28 09:30:39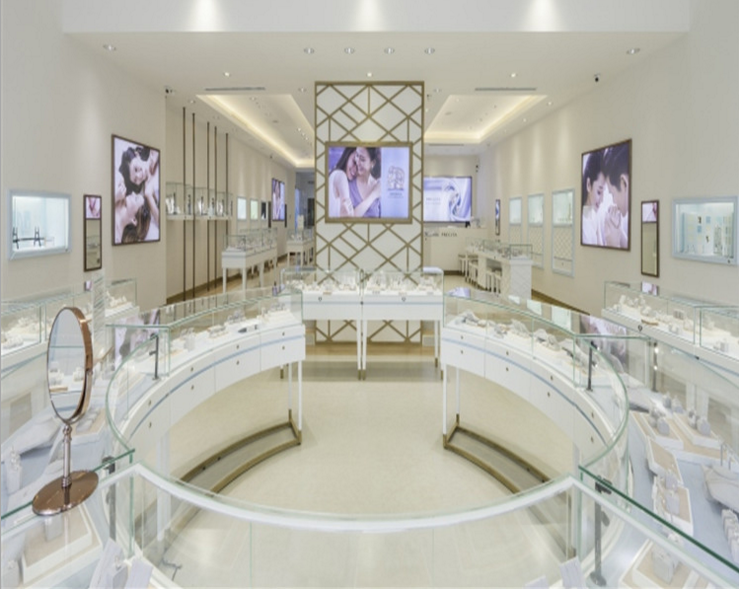 Case of customer order white glass jewelry display case:
Shenzhen every road never exhibiting ark, to now have been the professional production manufacturer of glass jewelry display ark, just order every road, white glass jewelry display ark ZBT B9560 foshan lee jewelry, it is because of this, will be in every way under the order.
Suitable for display jewelry display ark, it is the made of UV board + glass combination reveals ark, UV board + mirror glass, solve the traditional spray paint surface paint falls off, the problem of air bubbles, and UV board is environmental protection plate;The glass jewelry display ark of the road show ark, fashionable, generous, fine and cheap and practical.Everything is for you to buy the most affordable store jewelry display cabinet
ZBT - B9560 jewelry box is a new type of glass display case, the base material used for environmentally friendly UV board, thickness of 9 mm, UV board face stick five mile cross color processing mirror glass, the glass mesa to 10 mm ultra white glass, toughened glass on both sides, this product have multicolor color: dark brown, gold, champagne gold, blue, gray, black and white.Product features: rustic, smooth, solid, durable, once launched, it is well received by users everywhere.
This article is provided by the direct selling manufacturer of all road jewelry display cabinets: 20 years of experience in display cabinet design for jewelry stores, which will help you to improve your brand value quickly.