A Case Study on the Production of All-A Material Showcase in Shenzhen Bay Ole'boutique Supermarket
Source:Funroad Exhibition & Display Author:Admin Visit:
195
Pubtime:2020-09-16 09:28:44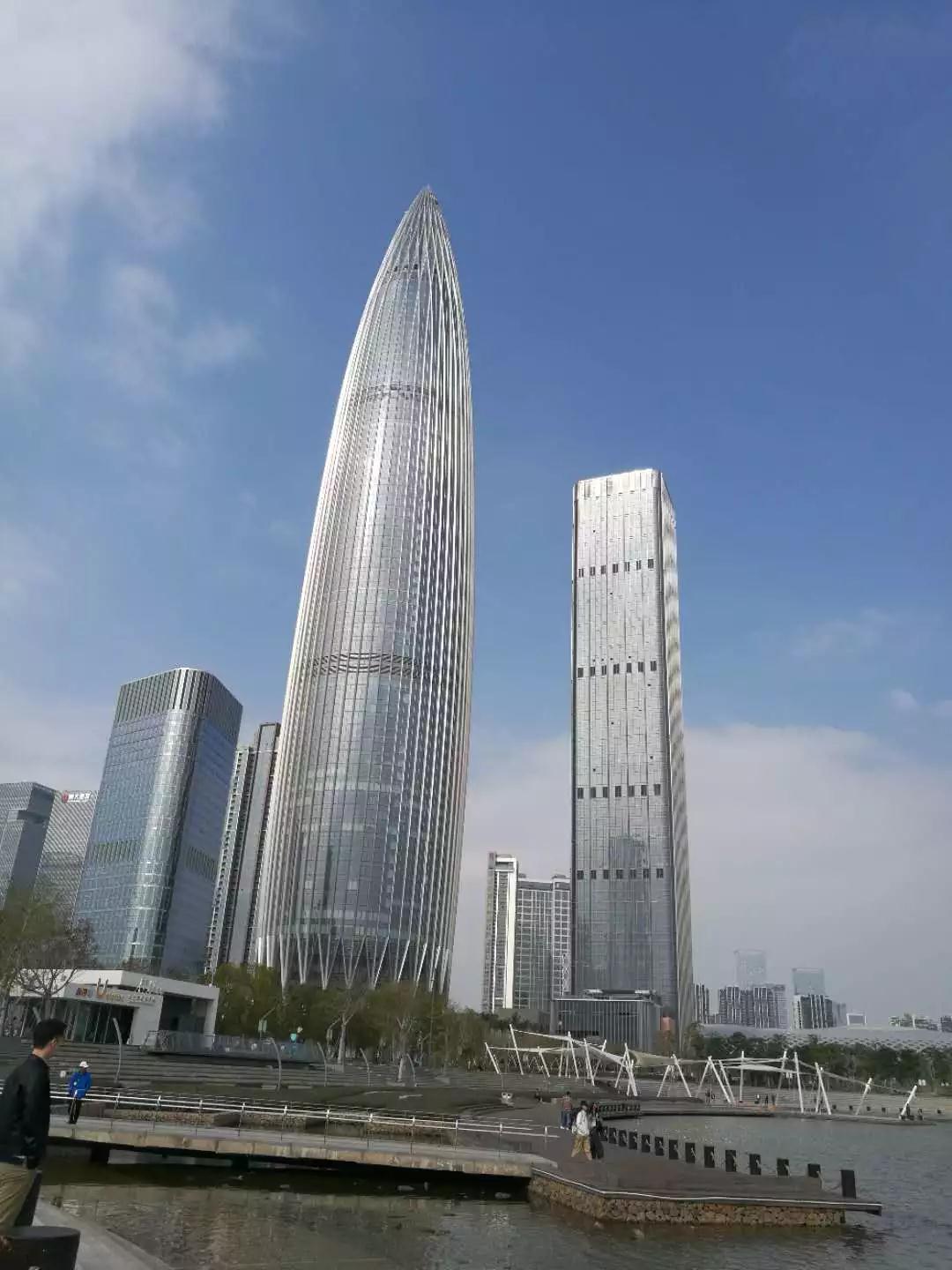 On December 18, 2018, another Ole' boutique supermarket in Shenzhen opened grandly.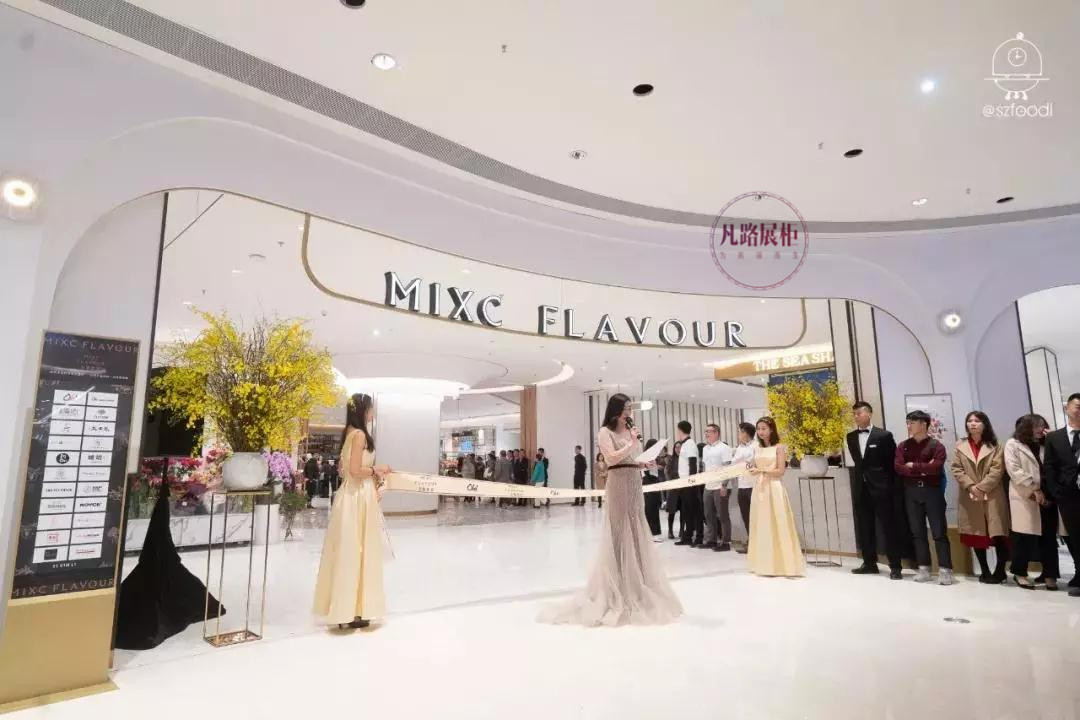 Ole' Boutique Supermarket is a high-end supermarket brand under the China Resources Vanguard Retail Group. It was founded by China Resources Vanguard in Shenzhen in 2004. It is the mainstay of the many brands under China Resources Vanguard. The Ole' boutique supermarket project in Shenzhen Bay Vientiane City, whose full name is "China Resources Shenzhen Bay International Business Center", is located on the first floor of China Resources Group Headquarters Building by the Shenzhen Bay.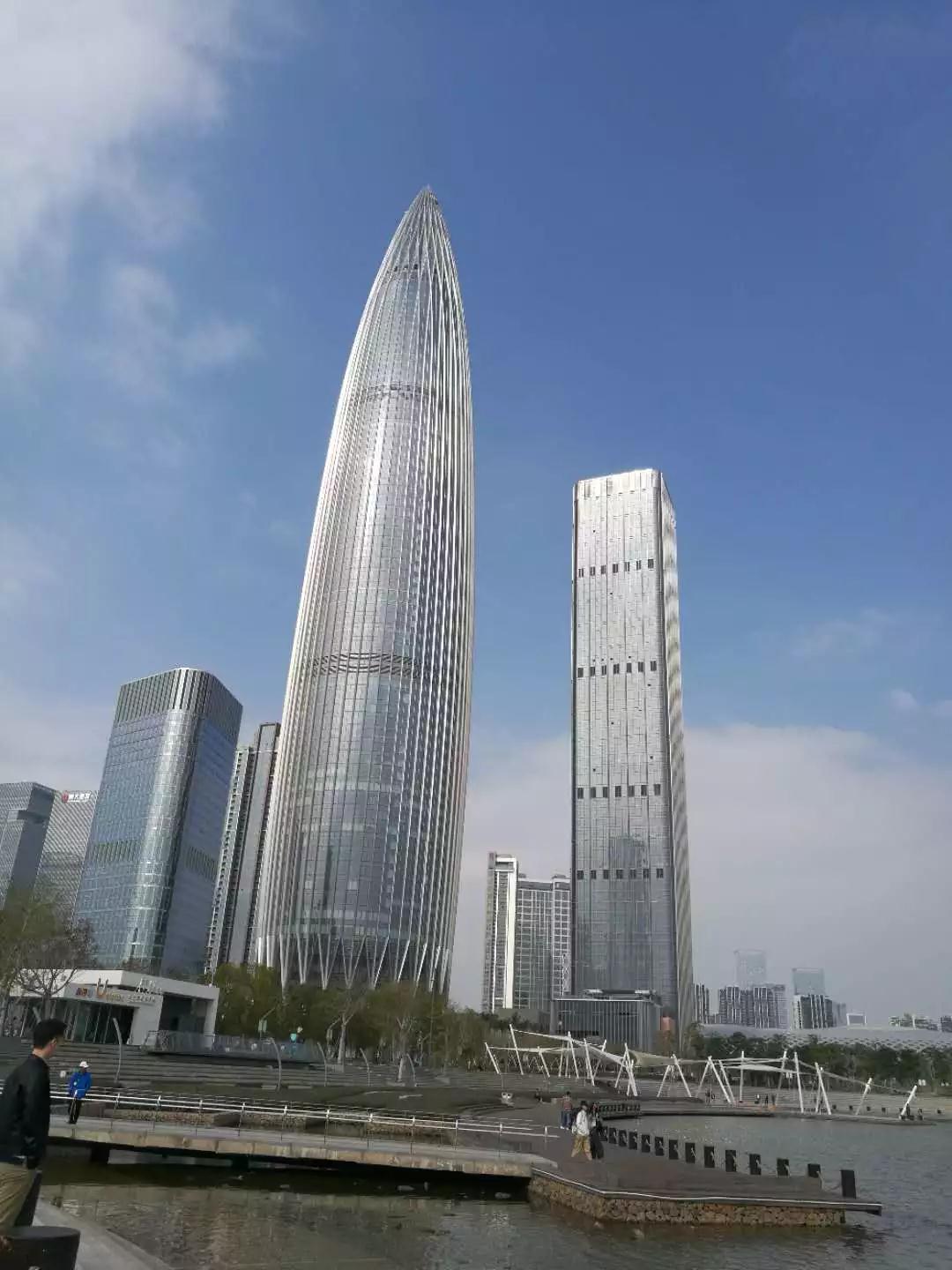 On October 10, 2018, Shenzhen Funroad's commercial display design team contacted China Resources Design Department and Hong Kong Design Company for the first time to communicate the details of showcase production, deepening of drawings, and confirmation of proofing cabinets.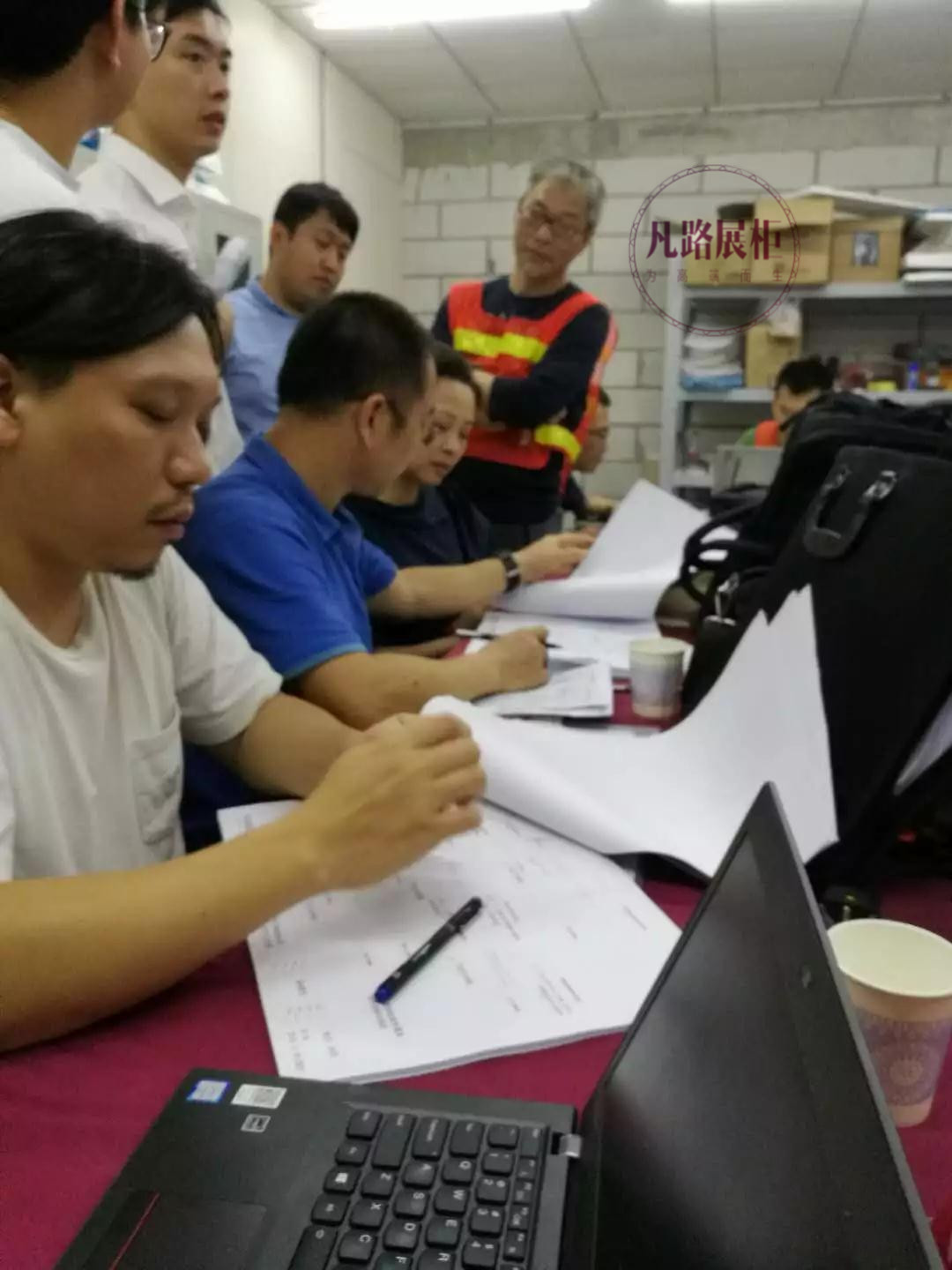 On October 15, 2018, our engineering and design team went to the site to survey and re-measure.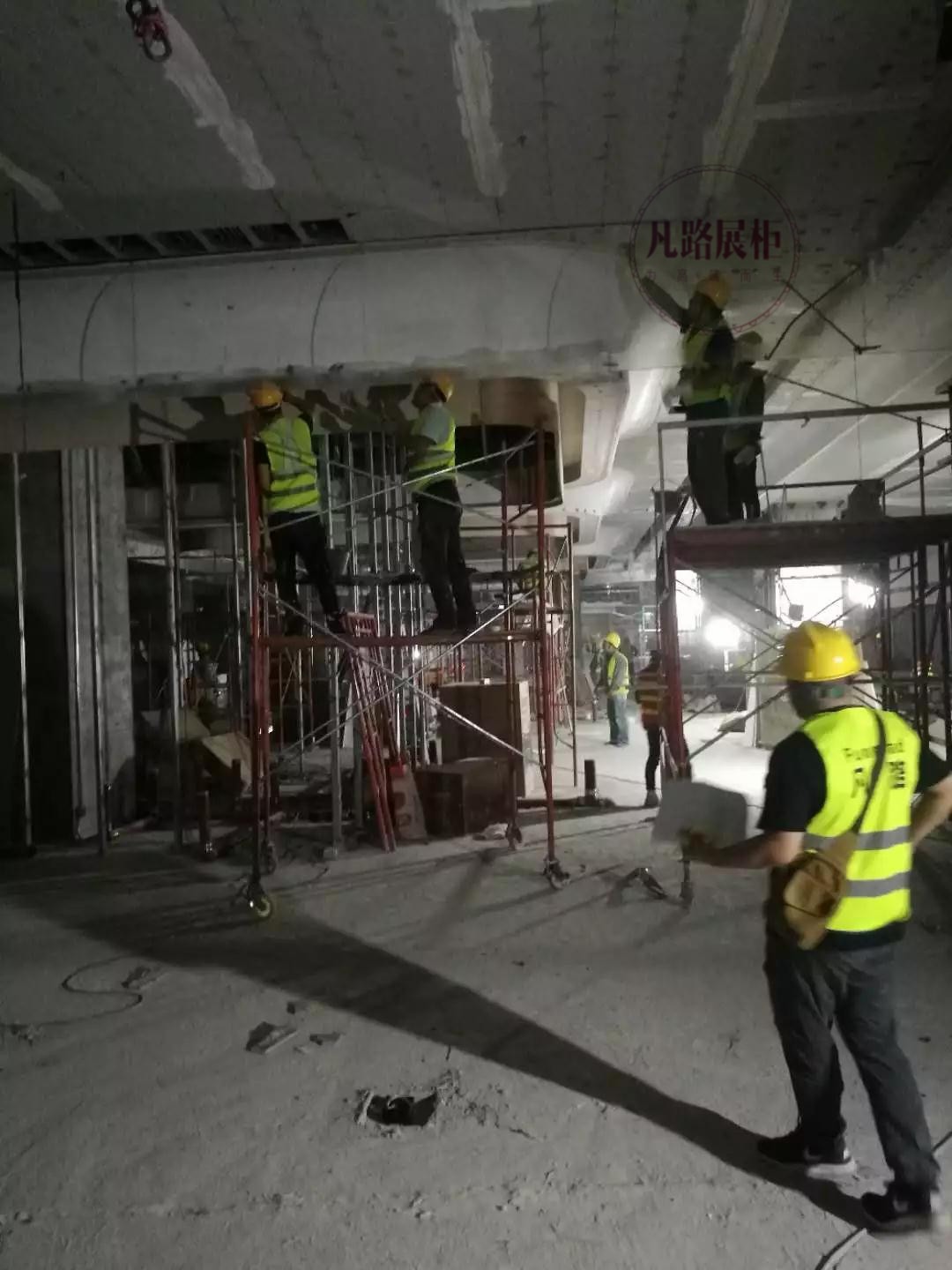 On November 5, 2018, the proofing showcase was completed, and the head of the China Resources project and the Hong Kong design team were received to inspect the samples at the factory. I am very satisfied with the overall sample production of our company. Through further communication and discussion with everyone, the details of the showcase have been further optimized and adjusted.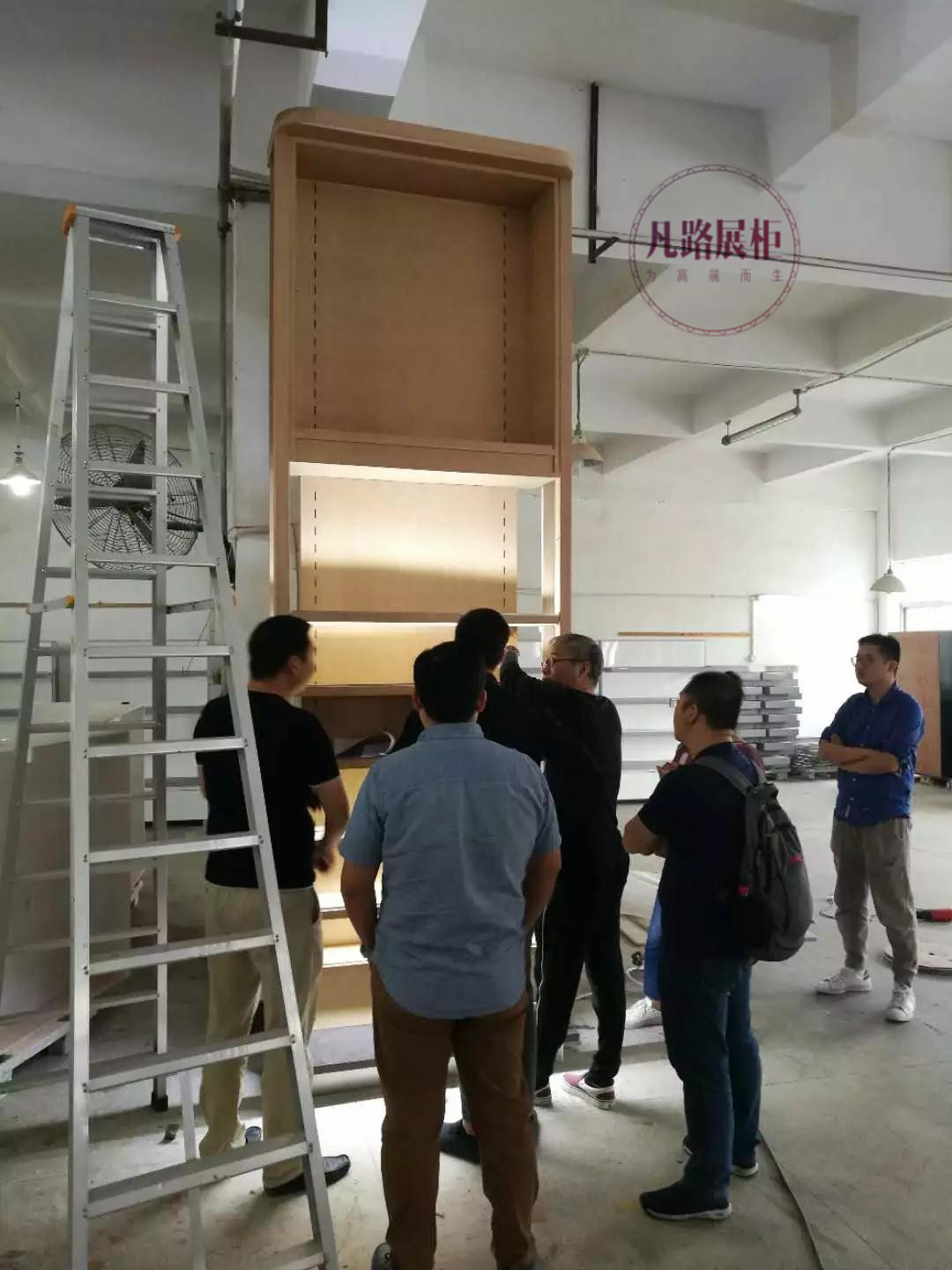 On November 11, 2018, it was formally confirmed to sign a showcase production contract with our company and pay a deposit, and the factory began to place orders for production.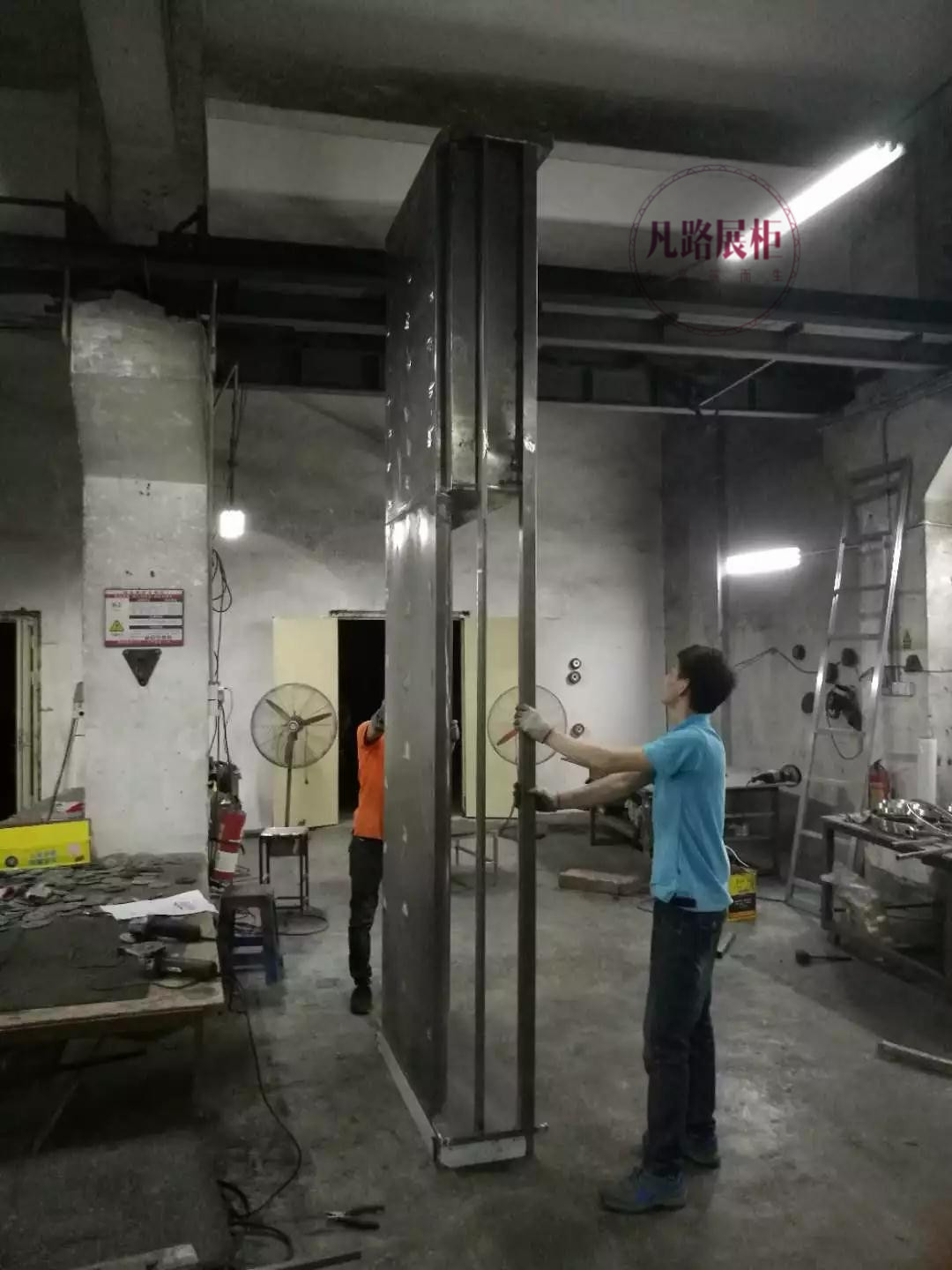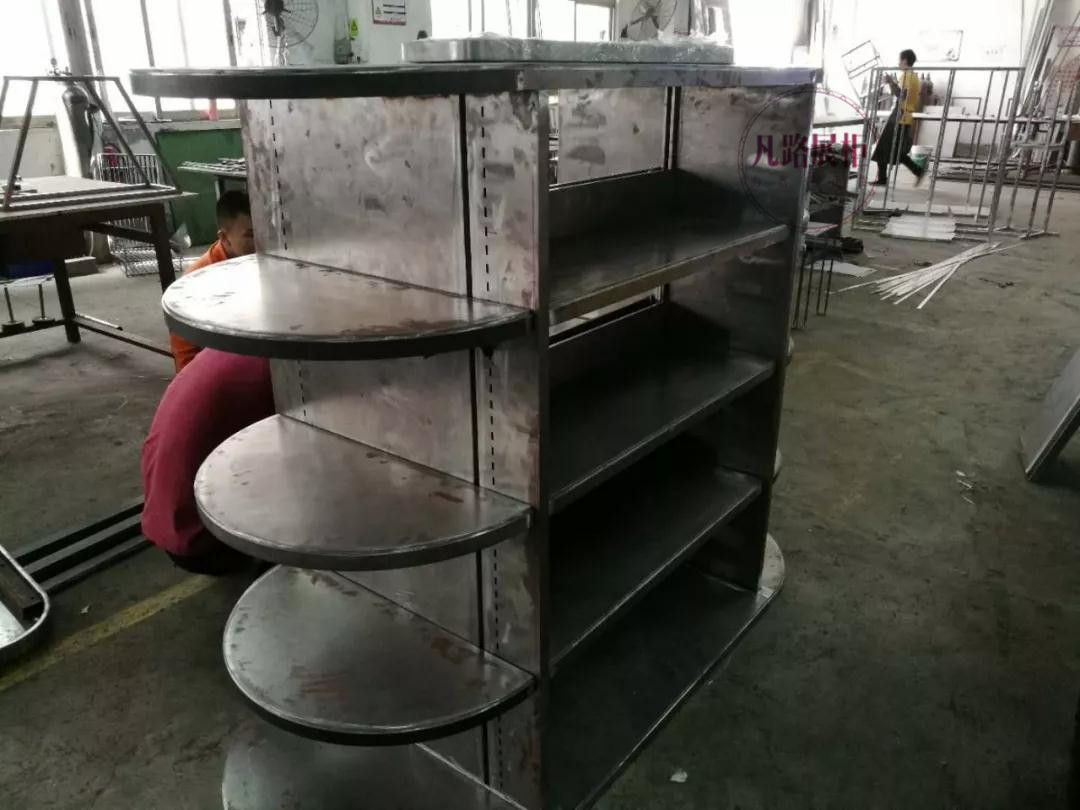 The main production materials of the showcase are: DuPont Kendri artificial stone, stainless steel electroplated brass, metal double-layer veneer, tempered ultra-white glass, quartz stone, etc., all of which are Class A fireproof materials.
After more than 20 days of rushing work day and night, on December 4, 2018, the cabinet site installation was officially progressed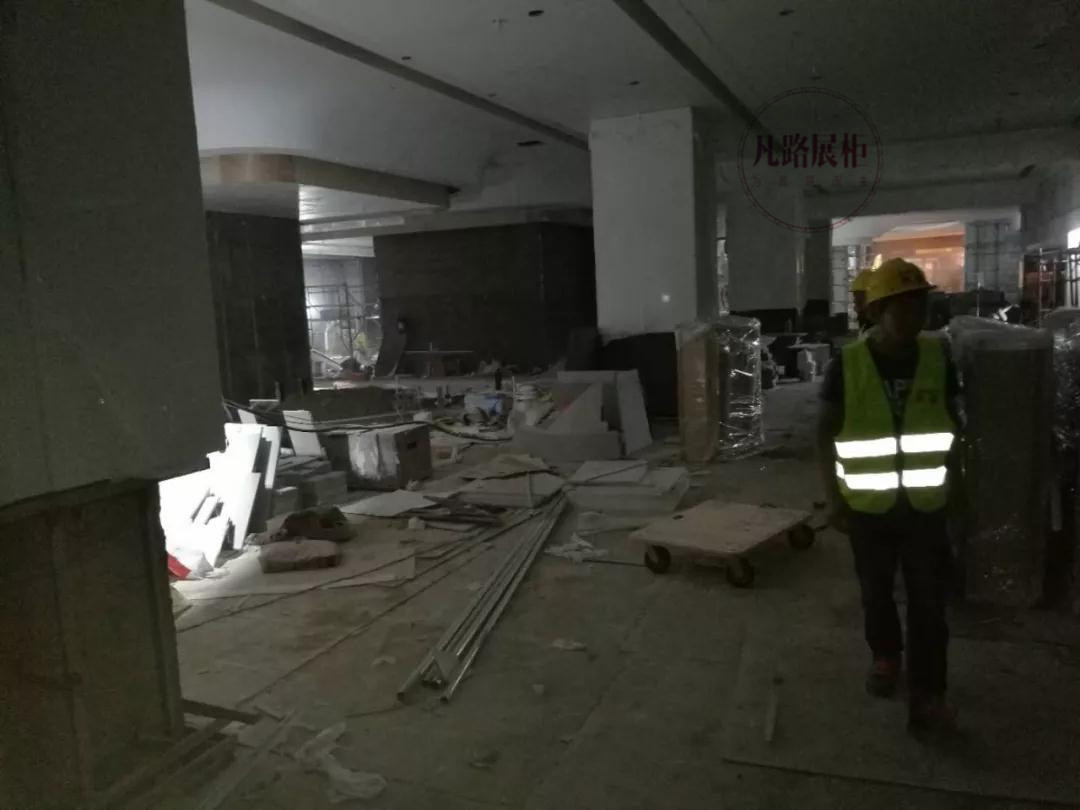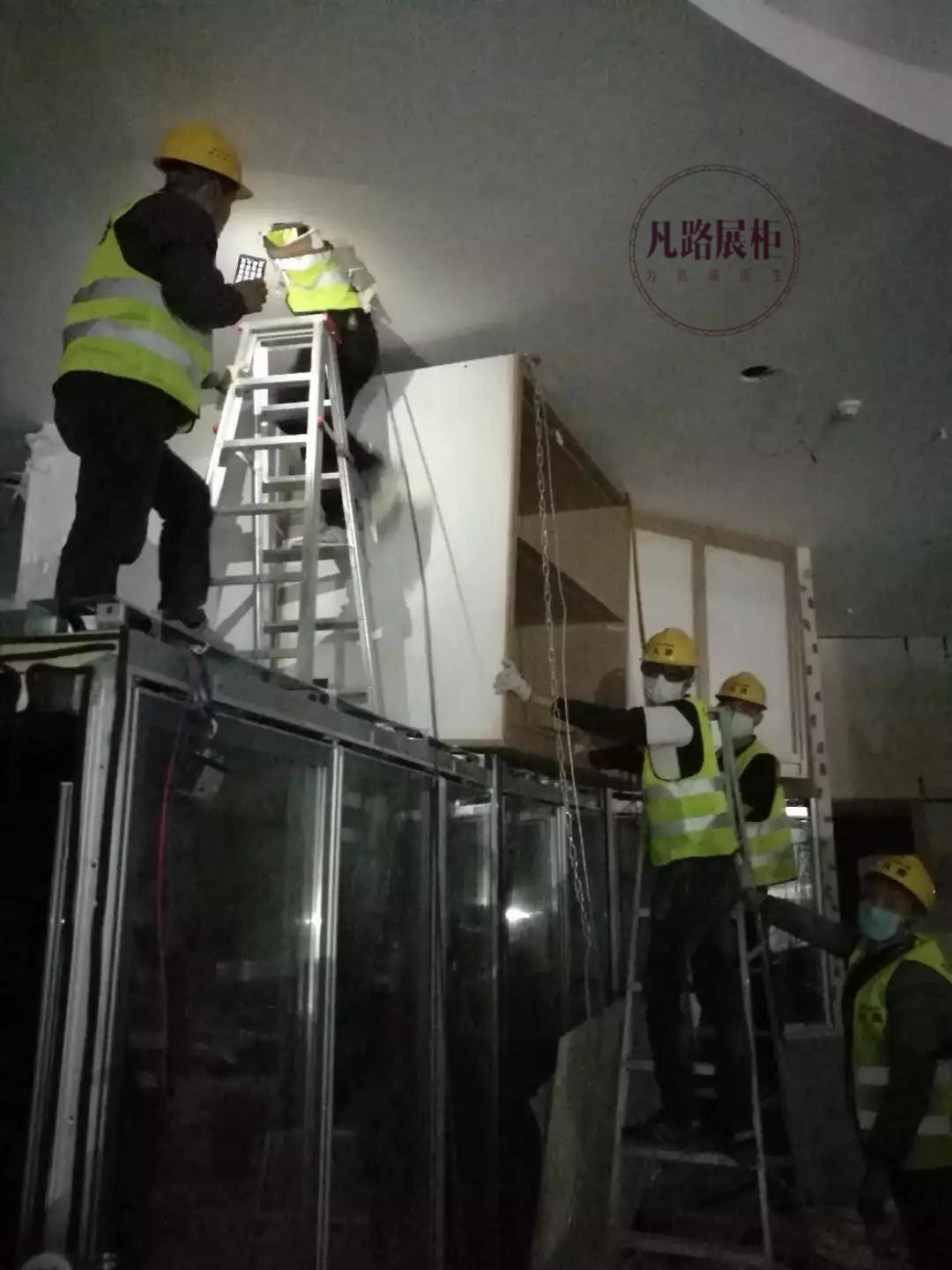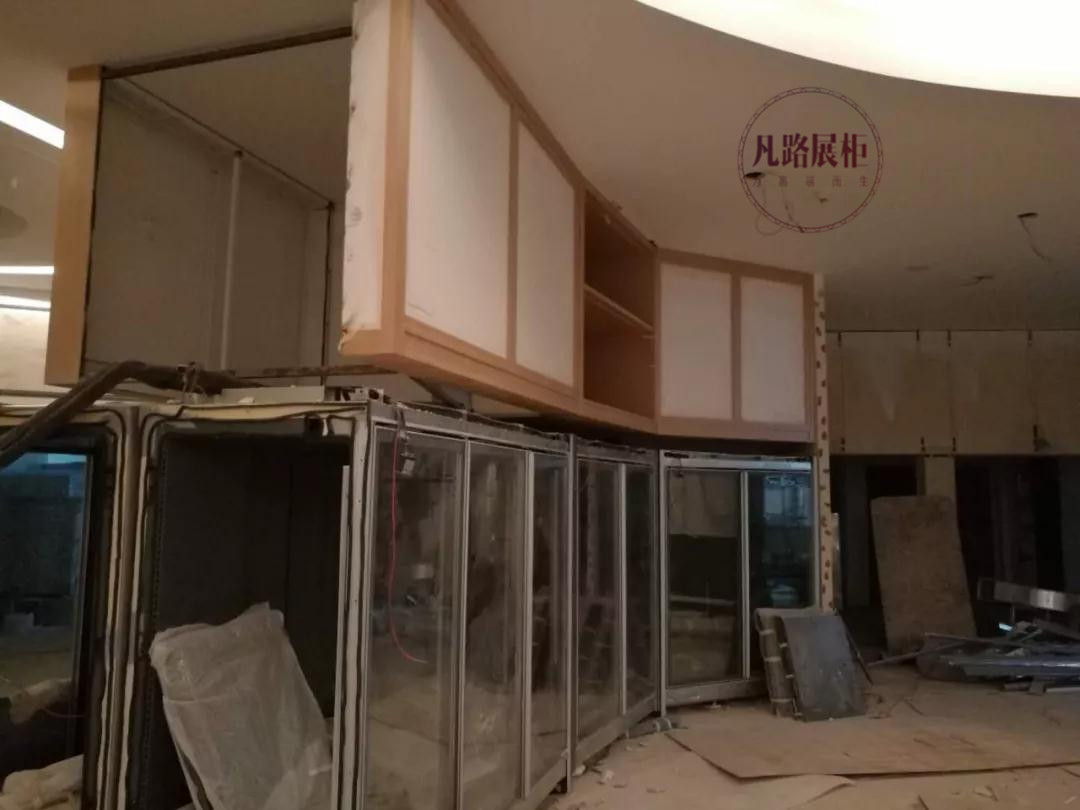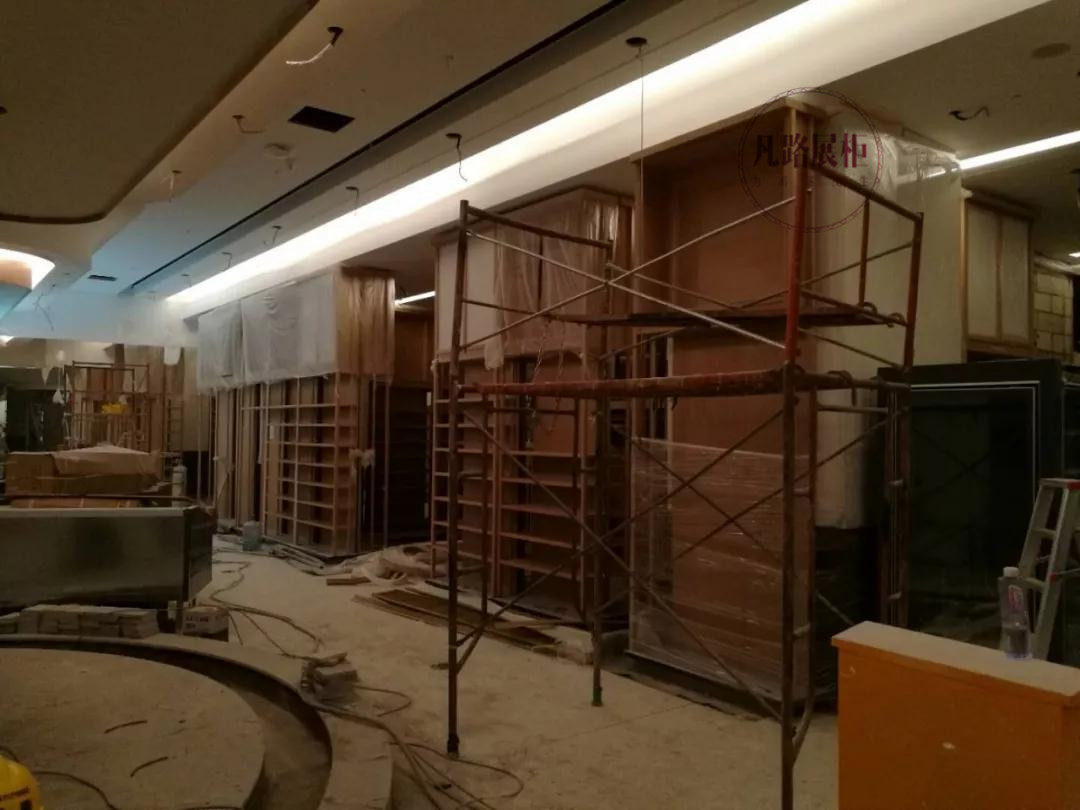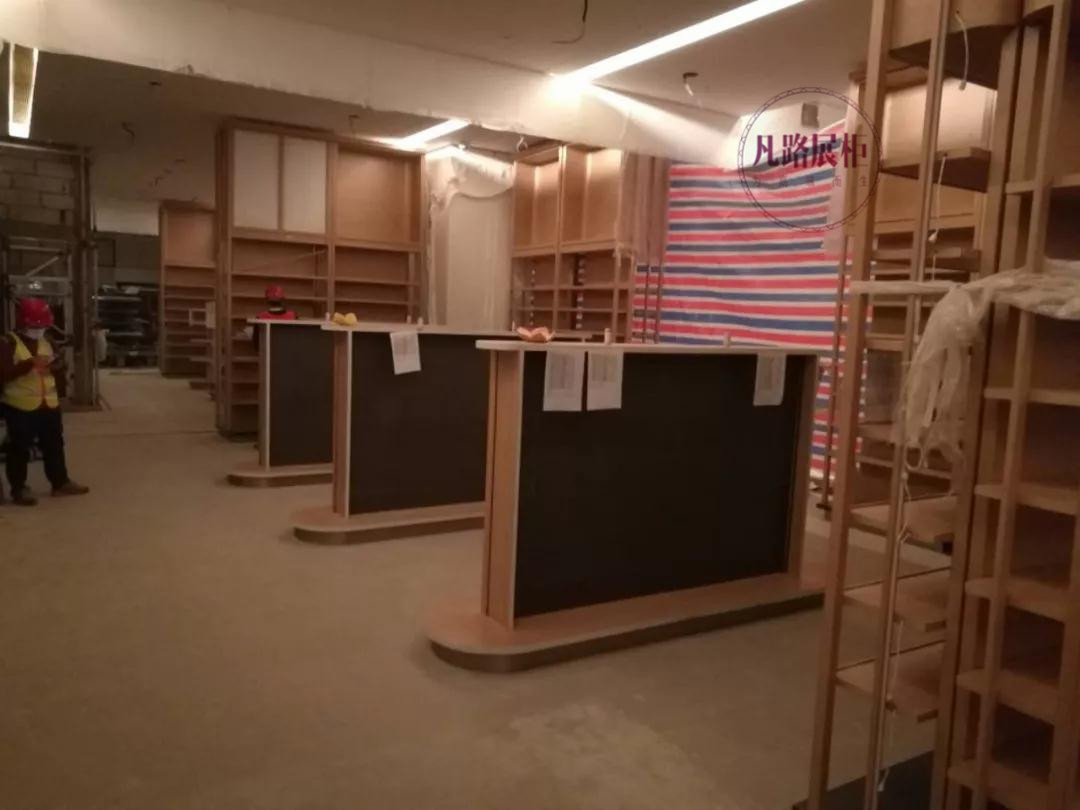 After 13 days of on-site installation, all the showcases have basically been installed.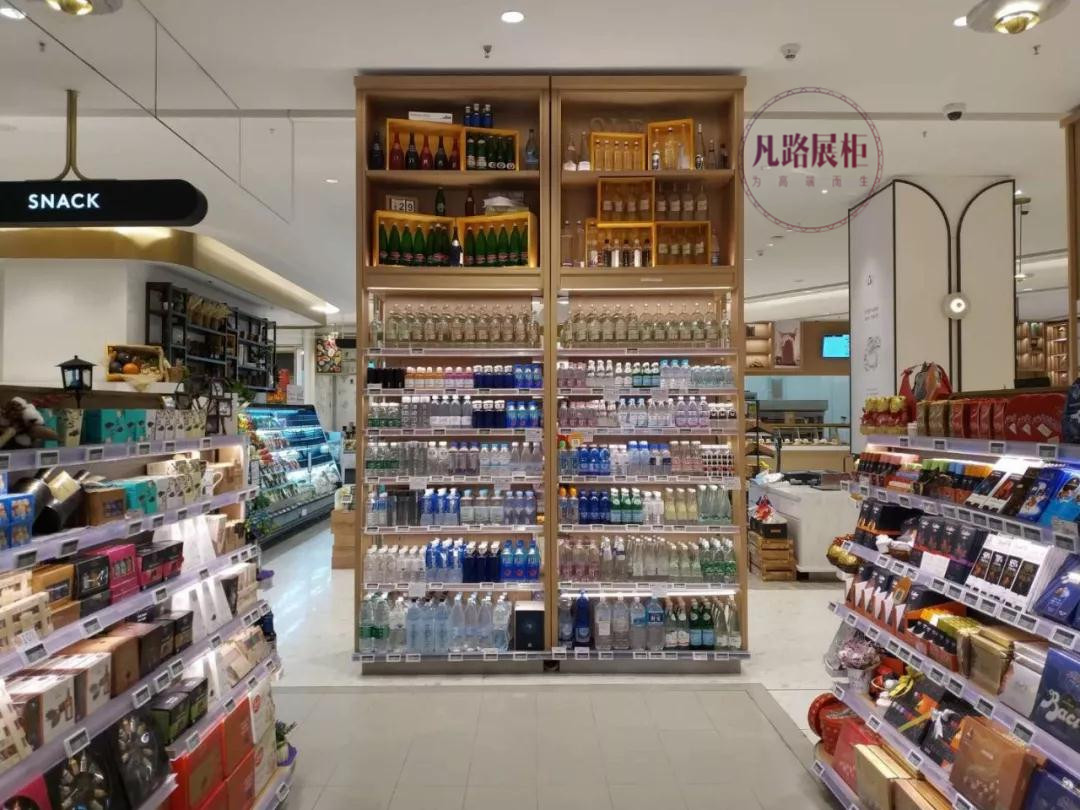 Above: Independent display high cabinets in the supermarket area, four groups of back-to-back double-sided displays, upright and stable, 2.4 meters long and 3.75 meters high, it looks very high-end and atmospheric.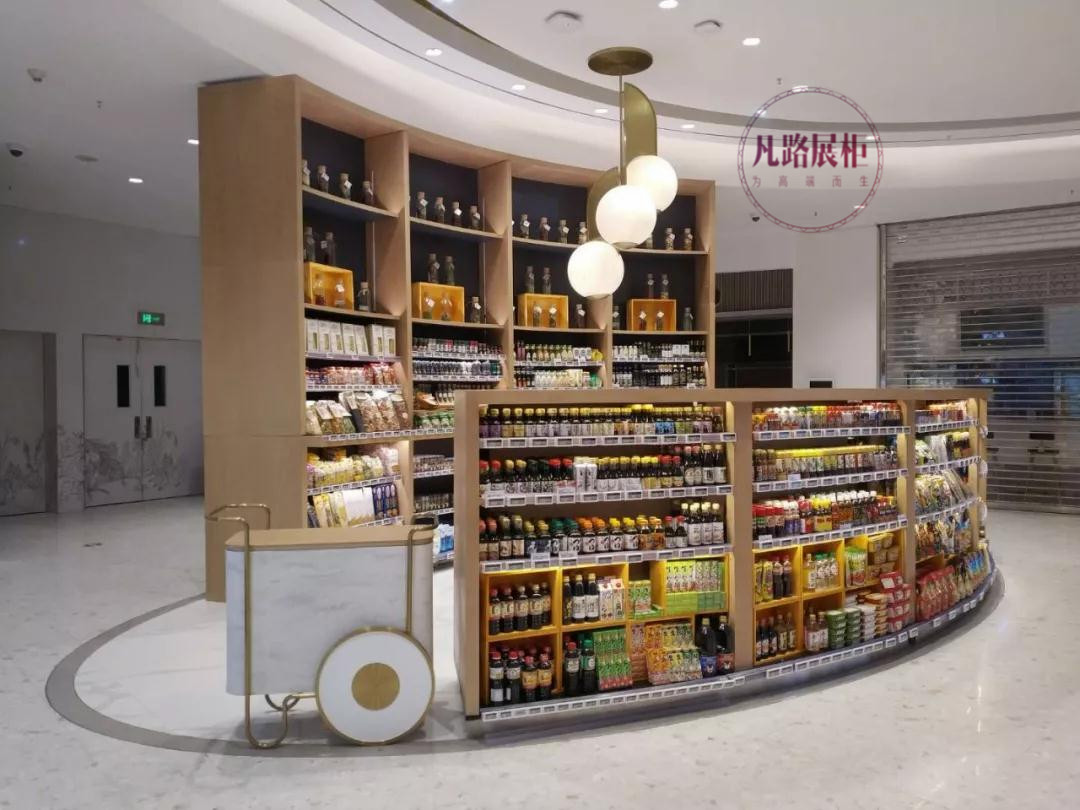 Above: The arc-shaped high and low display combination cabinet is 5.8 meters long, 3.75 meters high, and weighs about 4 tons (excluding commodities). The entire structure of the display cabinet is a metal welded frame, and the surface is covered with double oak veneer varnish finishes. The LED lamp is hidden in the board, and the position of the laminate board can be adjusted up and down.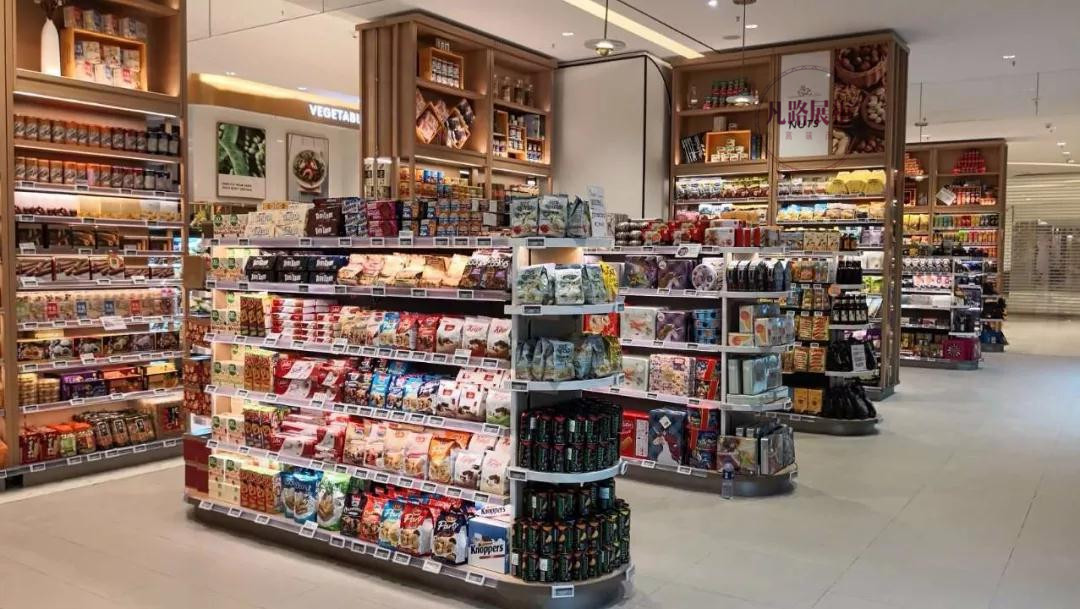 Above: The oval Nakajima display cabinet is 3.8 meters long and 1.75 meters high. The entire structure of the display cabinet is also a metal welded frame, and the side of the laminate is a hot-curved arc of DuPont Kureli artificial stone. So the height of the shelf can be adjusted arbitrarily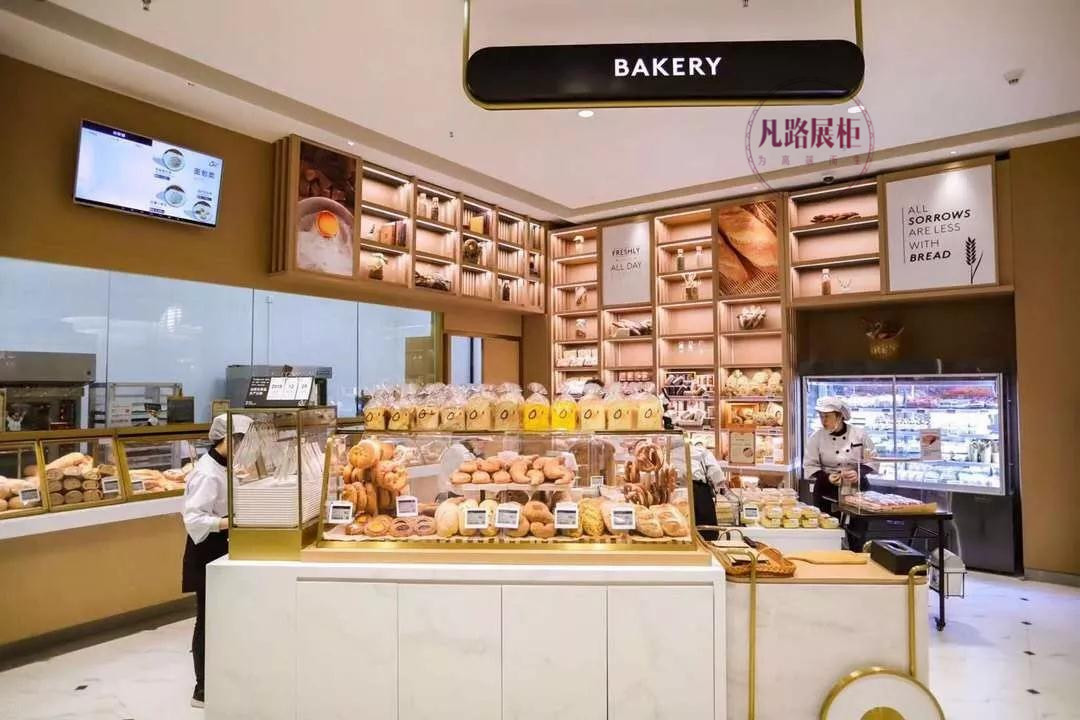 Above: bakery showcases, mainly including bread and bread sales cabinets, bread display cabinets, back wall combination cabinets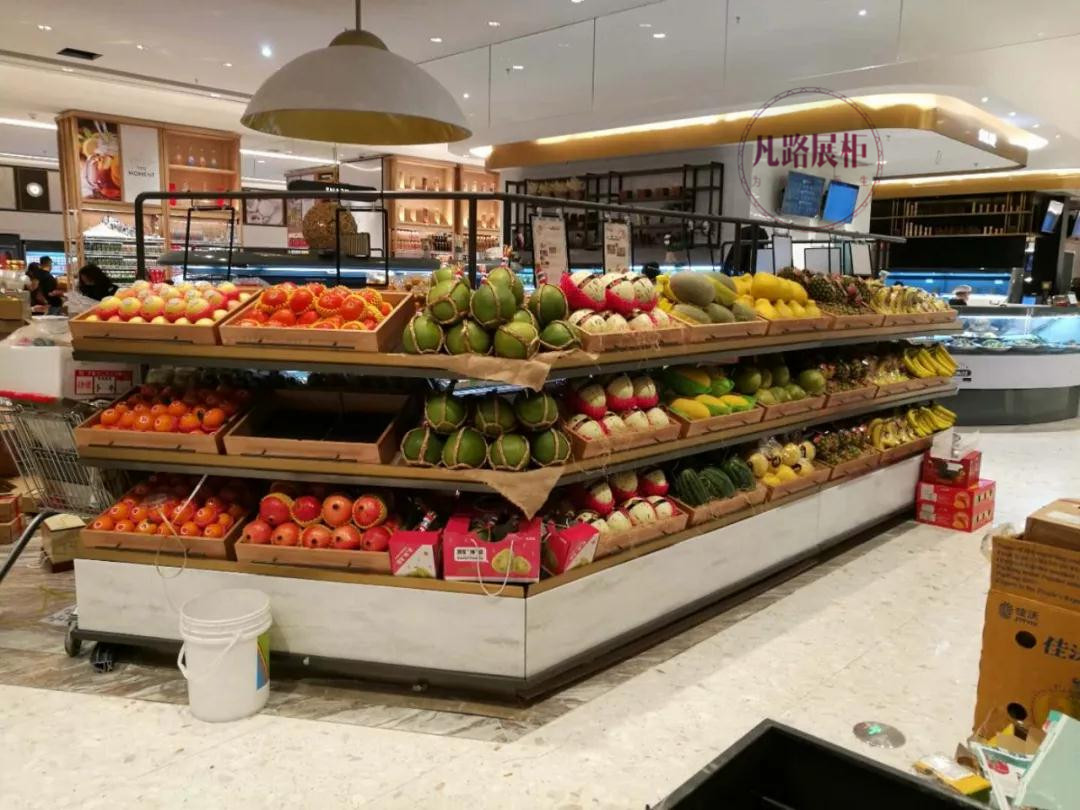 Above: The fruit display cabinet, the main structure is metal fluorocarbon baking varnish, the baseboard is made of artificial stone, the solid oak fruit display frame, the stainless steel brass bar, the LED lamps hidden in the laminate, the structure is stable, and the appearance is exquisite.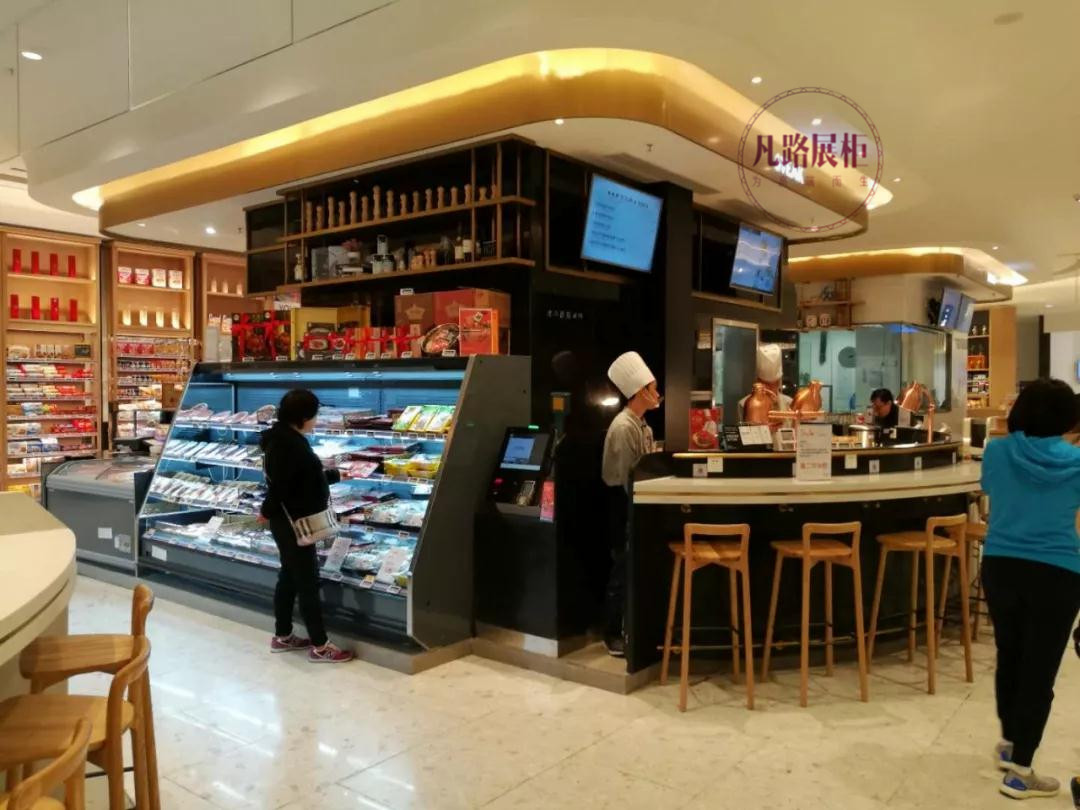 Above: Nakajima Steak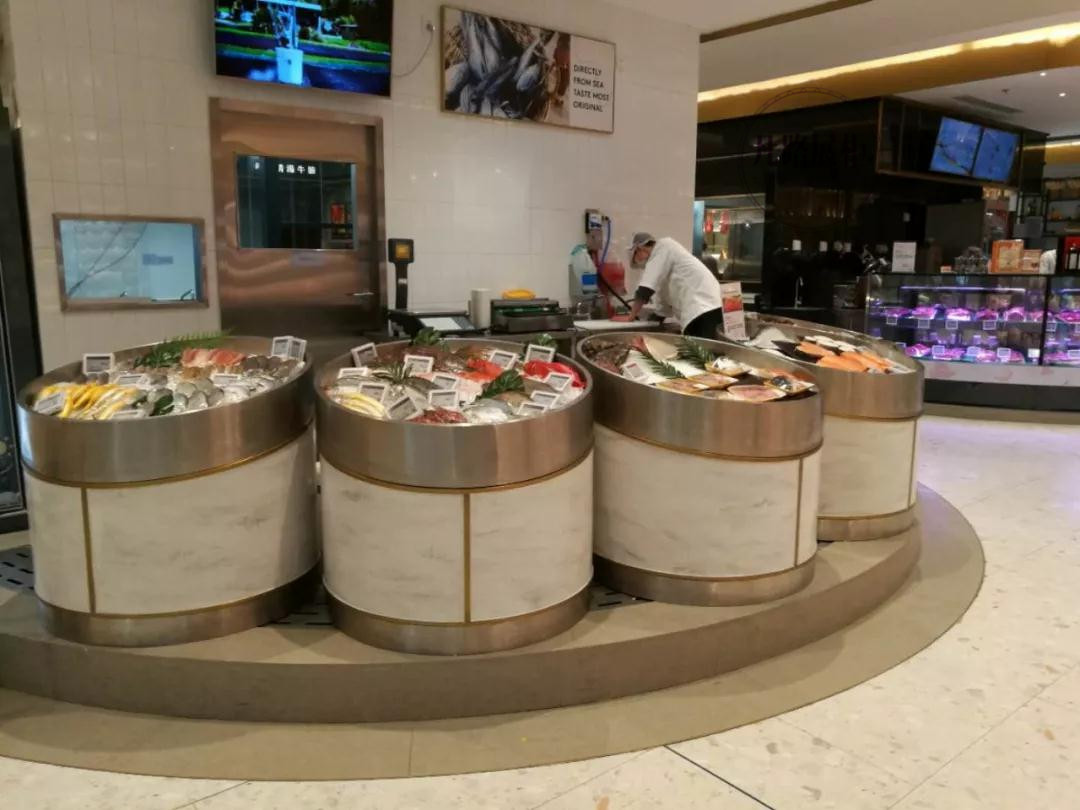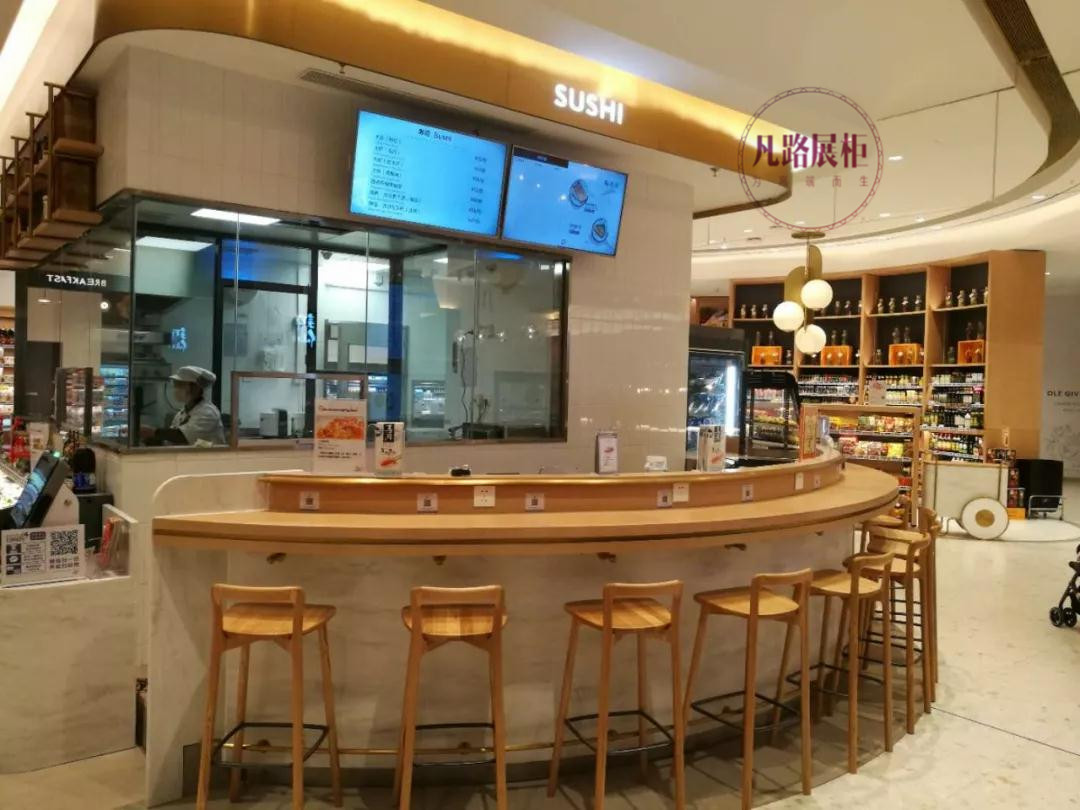 Funroad Commercial Display is headquartered in Shenzhen and is a leading manufacturer. Funroad Commercial Exhibition has professional engineers, craftsmen and designers, installation and after-sales service teams, regardless of domestic and foreign customers, our company can provide installation assistance, eliminating your worries.
We provide multi-element, multi-style, multi-industry display cabinet business. For example: museum showcases, antique cultural relics showcases, jewelry and diamond showcases, wine and wine showcases, brand watch showcases, high-end clothing showcases, high-end cosmetics showcases, etc. Served customers in more than 60 countries and regions. The business scope covers the whole world.
We participate in various design solutions.
Funroad's commercial display designer team has highly skilled design awareness and helps customers make appropriate choices.