Brand store purchasing display case, all pursue independent design and new fashion.
Source:深圳珠宝展柜厂 Author:凡路商业展柜 Visit:578 Pubtime:2018-01-15 09:44:27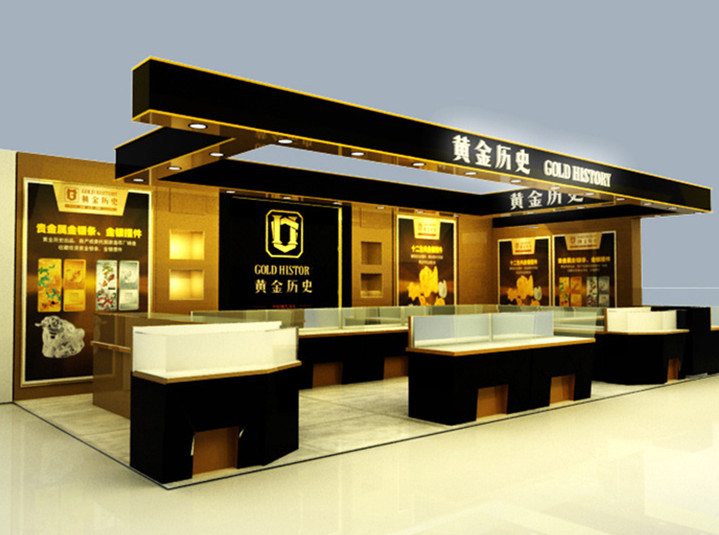 2017 store shelves is a kind of fashion design, each store boss want to have a his involvement in the design of stores, their own ideas and thoughts designed by the designer's inspiration.
2017 store shelves decoration design will be state of the whole society, and a kind of communication, so as to form a powerful trend, it will lead the special space, change our life.Decoration design because of social existence, function and decoration may be just one of the performance.However, as an existing entity, the store display is not only because it is a sales terminal.The design and decoration of the store display is always connected with the business. The owner usually has the positioning of his own store, and sometimes he will consult the designer.Can store shelves design is easy, but a lot of design, the design of the drum up business is not easy, so the store shelves designer must have the market sense, help the owner to seek accurate market positioning, and through the design.
It is very important to design the environment of the boutique, and the lighting is always the key to the atmosphere.The general store will choose the computer control system, which will bring out the atmosphere of the whole specialty store.There will be different lighting effects at different times.And the material and color are also for atmosphere service, do not need to emphasize what color is ok, or what material is ok.
2017 store shelves design is with a personal point of view to the public's taste, with original ideas to the public's aesthetic infection, it pursue individuality of recognition, the desired group (store) sofa advocate around an independent style desire to enjoy.It expresses the activity of thinking by means of design, and it USES rational technology to expound emotional emotion.I believe that there will be more and more excellent works.Like more and more boutiques, the two are in sync.
This article is provided by the direct selling manufacturer of the jewelry display cabinet of van road: 20 years of experience in jewelry store display cabinet design, and in 2018, it will help you to improve the brand value rapidly.