Create a high-end model, leading the fashion trend [jewelry display cabinet]
Source:深圳展柜厂 Author:凡路商业展柜 Visit:621 Pubtime:2017-11-21 09:47:41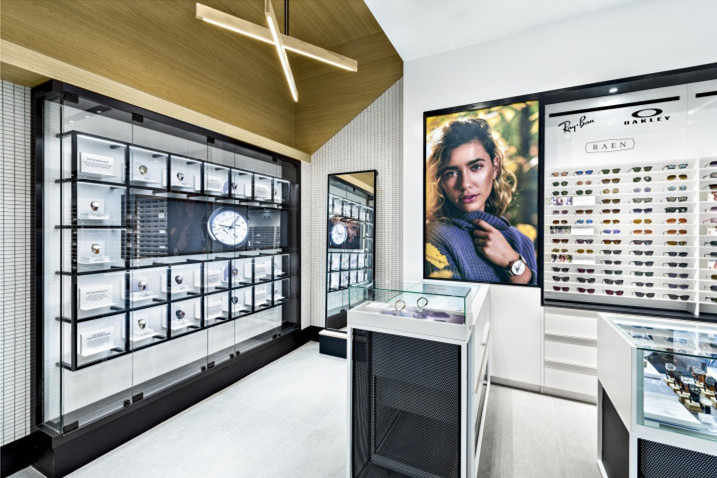 Actually can own a delicate, costly jewelry, is many women's dream.Some women not only desire for a luxurious and noble jewelry, also hope that you have is one of the world is unique jewelry, so a lot of can choose custom, so many jewelry brand on the market, if can let the consumer only fall in love your jewelry, with your brand?This is related to the overall decoration and design of the brand stores, and the jewelry display container customization plays an irreplaceable role in the positioning and marketing design of the whole brand.
Luxury jewelry faces consumers as well as high income people, and such groups are both tasteful and economically competent, and tend to pay more attention to psychological needs and the pursuit of product brands.Whether the atrium or shops, customers see one eye senses is definitely the whole store display design, followed by jewelry, so consumer judgment between the two is decided by the jewelry cases, good jewelry cases to customize must choose to manufacturer, to see whether the brand positioning and its own brand, product quality is strictly controlled, the production strength, the design meets the requirements, with which the case of a well-known brand cooperation.These are design shops, custom jewelry display cases must be done before.
Shenzhen Funroad jewelry display cabinet manufacturer specialized in building jewelry display cabinets for 20 years, high-end, taste, fashion has become the pronoun of our brand.The road display counter has been studying international exhibition trends and styles to capture the latest creative inspiration.
This article is provided by the direct selling manufacturer of all road jewelry display cabinets: 20 years of experience in display cabinet design for jewelry stores, which will help you to improve your brand value quickly.