Create high-end exquisite stainless steel jewelry showcase!
Source:Funroad Author:Funroad Visit:23 Pubtime:2021-07-12 13:27:40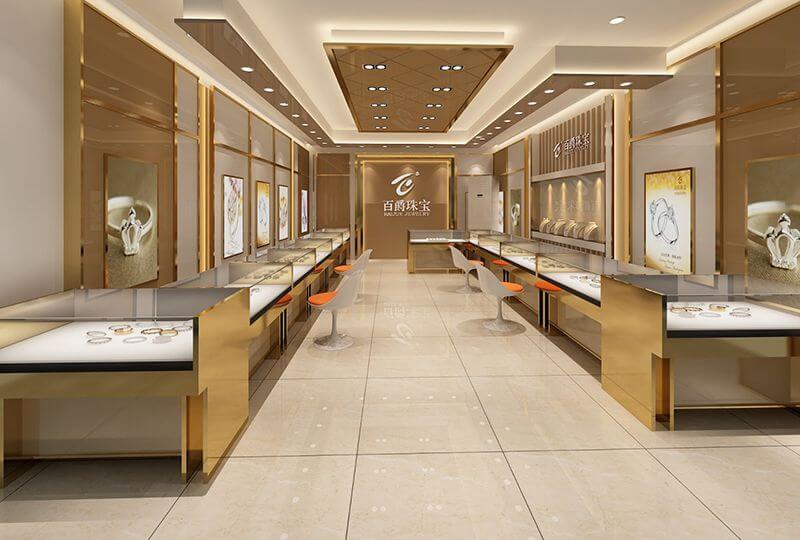 There are more and more styles of stainless steel jewelry display cabinets. In order to emphasize individuality, jewelers need to innovate designers, and styles must conform to consumers' aesthetics. The production of stainless steel jewelry showcases is also more exquisite, and it is important to choose a showcase factory.
The high requirements of jewelers in the
jewelry showcase
are mainly reflected in the process details such as stainless steel seams, the effect of glass glue, the size and color of the door seams. For stainless steel jewelry display cabinets, the thickness of the steel will affect the polishing effect, and the thicker the stainless steel, the easier it will be for the operator to operate. In addition, the accuracy of cutting, folding and planing will affect the details of the counter. The labeling of glass glue is mainly determined by the skills of the workers and has a certain relationship with the method of applying the glass. The color of electroplating can meet the requirements according to the color plate. The style of the storage base cabinet has been further changed, and the quality of the decorative materials directly affects the style of the stainless steel jewelry cabinet.
With the large-scale application of stainless steel jewelry showcases, the goal of the showcase factory is how to create higher-end and more refined counters. Only by surpassing the quality of other companies in the same industry can we support more brands.
If you want to find a store design that suits your needs, the most important thing is to choose a high-end display cabinet manufacturer. China Funroad is a company specializing in the design and manufacture of terminal image of brand stores, customized showcases, leather showcases and footwear industry. We provide showcases, clothing showcases,
custom display cases
production, one-stop service, so you can rest assured!