Cosmetic Display Counter
How to match the cosmetics showcase?
Source:Funroad Author:Funroad Visit:35 Pubtime:2021-08-03 17:27:18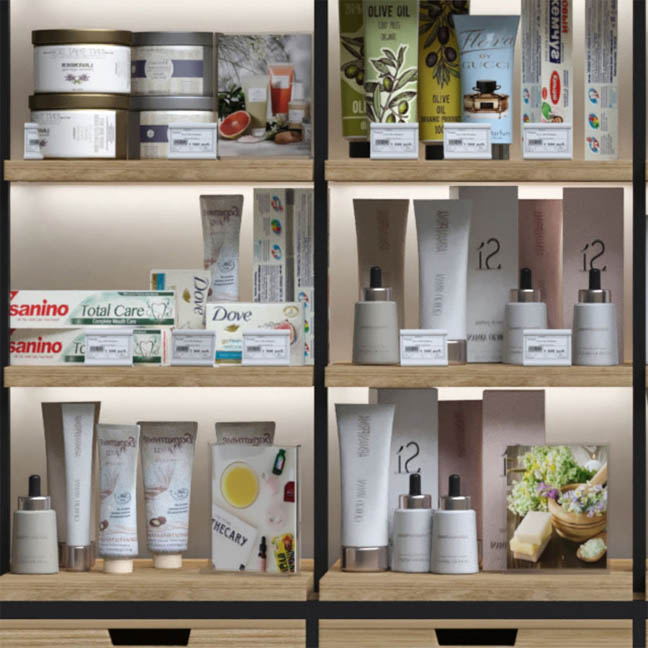 Enthusiastic and unrestrained cosmetics showcase characteristics, the hot air brought by the unrestrained enthusiasm characteristics quickly ignite the initial excitement in your heart, all beating with your heart, you can release to your heart's content, and the unabashed enthusiasm leaves a very deep image for people. The decoration and display characteristics of each physical store are roughly the same, but in order to reflect the concept of differentiation and characteristics, the operators of the physical store have chaotically planned different display characteristics to cater to the specific tastes of customers.
The features of elegant and luxurious
cosmetics showcase
, the atmosphere and magnanimity supported by the elegant and luxurious characteristics allow you to show the noble quality and the charm of men. The slightly elegant feature allows you to show the elegant quality of the connotation when you show the external kingly way.
The characteristics of the avant-garde cosmetics showcase and the cutting-edge fashion information conveyed by the avant-garde characteristics make the eyeballs tremble. Let you, with outstanding characteristics, find the echo of your heart.
Natural minimalist
display cases
characteristics, natural minimalist characteristics make people put themselves in the beauty and freshness of the natural, and feel the simplicity and leisure brought by the natural. Wandering through it, gradually wash away the tiredness of running and the troubles of homework. Very comfortable. The combination of different styles of cosmetics showcases affects the design of the store. When customers see your store is beautifully decorated, the chances of entering the store will increase.