Tailor jewelry display counter, find direct selling factory, choose shenzhen fan road 13 years display ark design experience!
Source:珠宝展示柜台厂家 Author:凡路商业展示 Visit:396 Pubtime:2019-03-19 10:39:12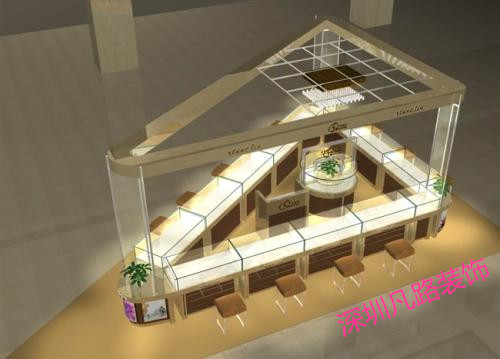 Shenzhen every road decoration engineering co., LTD. (hereinafter referred to as road commercial display 】 - was established in 1997, is a dedicated to high-end jewelry display ark, counters, shelves manufacture is a body comprehensive industrial production enterprises, can produce different kinds of products of commercial display cabinets, such as jewelry, cosmetics cases, watch cases, exhibiting ark electronics exhibition shelves clocks and watches, glasses shelves, shelves, etc.After 19 years of steady and steady development, the company has set up a number of departments including sales department, foreign trade department, promotion department, design department, engineering technology department, finance department, customer service department, warehousing logistics department, etc.With the advent of the era of network, foshan hongxing titanium cases to constantly promote research and development and service ability, products to footprints all over the country more than 250 cities, but also to the United States, Canada, Italy, France and other countries overseas.
In order to be able to gain a foothold in the jewelry display cabinet market, the company has continuously updated the display cabinet style, promoted the new products, and continuously improved the performance of the products.As the manufacturer of jewelry display cabinet, hongti has been trying to do all this to meet the demands of customers.According to sales volume in 2016, there are more than 10 jewelry glass display cabinets that are popular, including this one.
Shopping mall diamond pearl display ark is unique and unparalleled
The diamond pearl reveals ark whether, from the appearance, color, price and quality are the best choice, no compare with other jewelry manufacturers are exhibiting ark, every road jewelry cases to factory to do it all, with the one hundred years like one day, do a good job in each store pearl reveals ark.
Monthly pearl jewelry display cabinet
Win the affection of the pearl display cabinet users
The jewelry glass display cabinet is a display cabinet made of UV plate + glass + titanium aluminum alloy, and the edge of the rose gold brushed titanium aluminum alloy, 10mm super clear glass table made from the top.The display cabinet focuses on detail performance in design and production.Safe and beautiful;It is not discolored, anti-aging, and its service life is much higher than that of baking paint, fire prevention, environmental protection, waterproof, easy to clean and completely eliminate rust problem.
Monthly pearl jewelry display cabinet
24-hour customer service hotline: 18123914539, if you are interested in more customized jewelry and jade article reveals ark or question, please contact shenzhen every road under factory, all the way of professional jewelry counter sourcing consultant will provide you with high-quality procurement advisory services.
This article is provided by the direct selling manufacturer of all road jewelry display cabinets: 20 years of experience in display cabinet design for jewelry stores, which will help you to improve your brand value quickly.