The difference between the high-end boutique exhibition cabinet and the general exhibition cabinet?
Source:深圳展柜定做厂 Author:凡路商业展柜 Visit:519 Pubtime:2018-04-09 09:44:15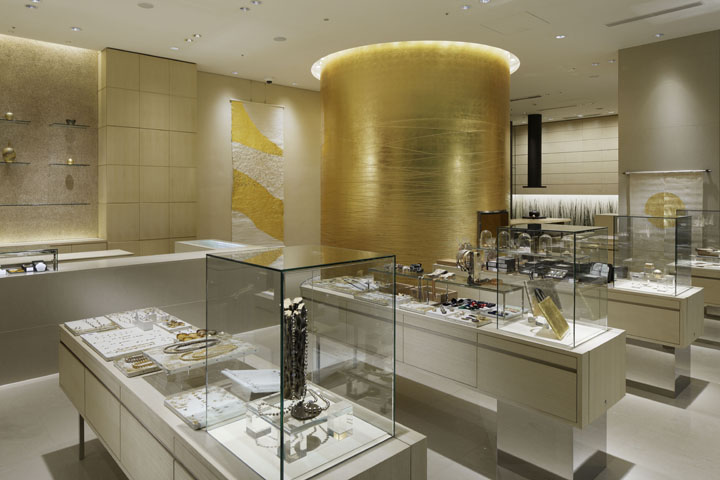 High-end boutique shelves and the difference between general cases, cases and is our contact more at ordinary times, so for our cases, what problem should note in design and production, our high-end storefront with general cases to have what difference? Here is to look at it.
Commodities reflect the evolution of history and the progress of human society.Therefore, the commodity is a certain social productivity and the superstition technology level growth product.Essentially.The display case of the information media between the commodity and the consumer must also have the distinct characteristics of The Times.Whether the jewelry, clothes, cosmetics cases and cases to those exhibiting ark only after customers and designers of the agree, exhibiting ark and making the distinctive cases, basically you can call it good cases.
The distinction between high-end boutique display case and general display cabinet.
Can enhance the grade of goods without form, high-grade display ark if use appropriate can.Enhance people desire to purchase goods, who sell beads are aware of this tension, so he wanted to make a delicate box to foil his bead, only sorry he did not grasp the foil of the degrees!It's like to wear clothes with a few small adorn article to suit their own design necessary a effect, but if we get good accessories have no choice, it will divert attention, or too much.
The first thing that should be clear is that no matter what effect you want the display to achieve, in the design process of the display case.It should be clear that its application mainly serves as a foil to the goods and that is the mission and the reason for the birth.If you have not mastered this yardstick, excessive emphasis on the role of high-end display cabinet, then can not achieve the desired effect.
There are more and more materials used in the production of jewelry display cases.At most, there are two kinds: solid wood and natural board. Now, the selection of jewelry display cases in the market is becoming more and more rich with various styles and styles.As technology advances from time to time.The two materials are made of solid wood jewelry display cabinet and jewelry display cabinet.Perhaps the most perplexing consumer is not to know should choose the solid wood jewelry display ark to make the antique board type jewelry display case.
This article is provided by shenzhen Funroad jewelry display cabinet direct selling manufacturer: 20 years of jewelry store display cabinet design experience, 2018 will help you to rapidly improve the brand value.