Various ideas and concepts in cosmetics showcase design stores
Source:Funroad Exhibition & Display Author:Admin Visit:106 Pubtime:2020-09-18 16:26:55
For many women in pursuit of beauty, there are various kinds of cosmetics in large bottles and small bottles in front of the dressing table. How to configure such a variety of cosmetics is basically a topic that every woman who pursues beauty enjoys talking about.How to use the display cabinet for better display of such a wide range of products is a very important topic for the shop's powder absorption and better customer experience.
In the presentation of "cabinet", especially in the presentation of cosmetics, it is necessary to distinguish and highlight its artistic beauty. The highlight of artistic beauty always relies on works of art. For different cosmetics display cabinet designs, different accessories are equipped to trim the decoration, cosmetics and cosmetic cabinets, which are in harmony with the overall beauty.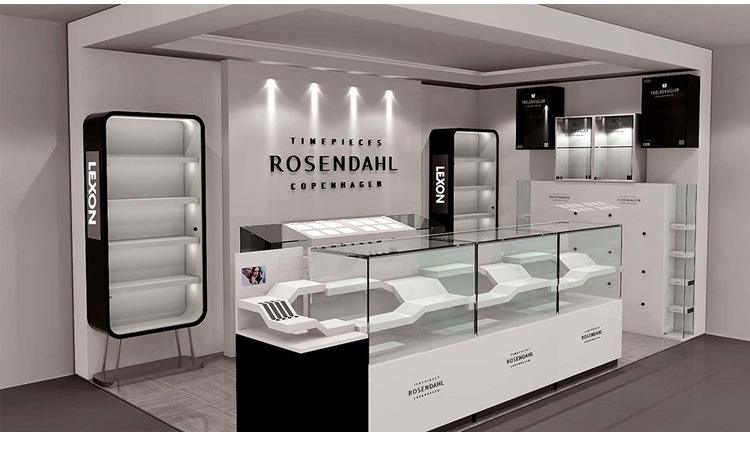 In many cases, the space application of cosmetics display cabinet design can not be effectively displayed, and cosmetics display cabinet designers like architects generally have space design, organization and guidance methods, small cosmetics display cabinet design is also a big concept. What should we do? First of all, we must select exhibitions for a small space presentation. The typical cosmetics display cabinet design should be selected. These exhibits should also be treated differently. In the selection of presentation and lining color, the lighting quality and artistic skills should also be different. What's more, they should not be "copied or pasted" in the same way.
The product stack, the product for the cosmetics display cabinet design to do a good job of tailor-made, and the location of the display strive to reflect the customer's present, in addition, we must be clear at a glance, blindly pursue to place more products on a display cabinet to present diversified products, sometimes it is self defeating. After the product has finished the customer impression, it is the internal quality of the product itself, such as the key information: origin, price, brand, etc., and the key product characteristics of simple implantation, so as to improve the turnover rate of consumer groups.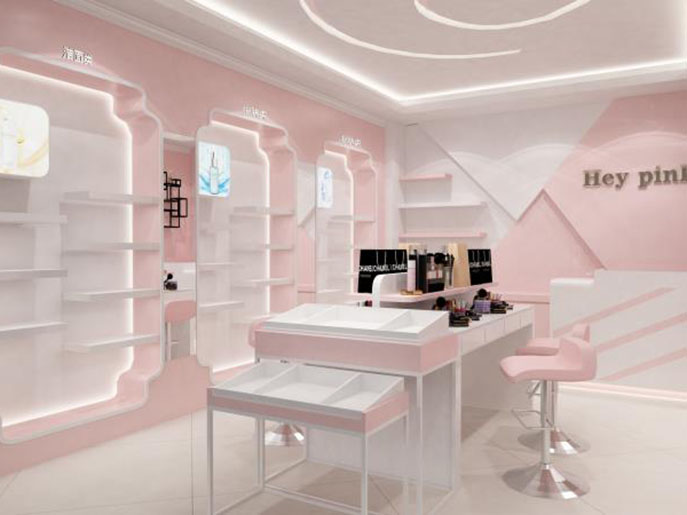 As a regular cosmetics store, it must not only meet the needs of different customers, but also achieve the same products, perfect in different types, so that it can provide customers with more careful and sincere services and facilitate customers to make comparisons. The cosmetics are displayed neatly and orderly, and the products are perfect and abundant, so that customers feel that there is a lot of room for selection.
Consumer psychology and consumption habits are important factors that need to be considered in the design of cosmetic showcases, including the appropriate height of the product display, the convenience of customers to browse, and the purposeful classification of the products, so that the positive visual effect of the product can be improved.
Shenzhen Funroad Decoration Engineering Co., Ltd., as a professional display cabinet manufacturer, has been committed to the design and production of various kinds of stainless steel jewelry display cabinets and wooden paint display cabinets since its establishment in 2003. We have cooperated with customers all over the country, and even more than 60 foreign regions such as the United States, the United Kingdom, Australia and Germany. Welcome to leave a message sale@szfunroad.com