Warm congratulations to "American customers" not far away from a thousand miles to choose the shenzhen fan road show.
Source:深圳珠宝展示柜厂 Author:凡路商业展柜 Visit:580 Pubtime:2018-01-11 10:23:14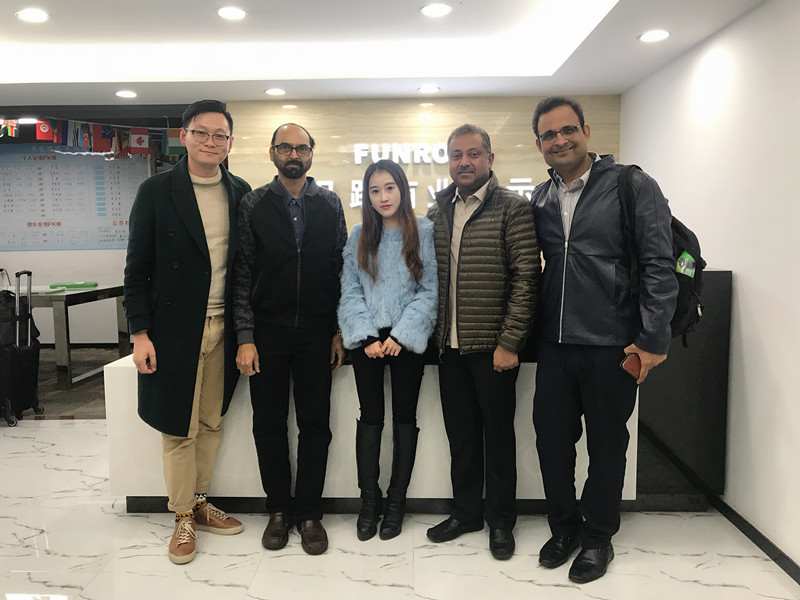 Recently, the road show ark and the United States Singapore jewelry client official contract cooperation!The signing of the contract highlights the outstanding brand strength in the international arena.
In this cooperation, Mr. Aseem Singh's partners said;In Singapore, we have all the brands of road display, your display, quality, quality, service efficiency, and many years of focus are the reasons for our choice.
Shenzhen every road cases to manufacture design, the strength of the company has a professional processing equipment and excellent technical personnel, production base and warehouse, perfect customer service system and a strong ability of construction.The company has always adhered to the principle of "professional, innovative and practical", and has become a service provider of high end display and construction in China with fashionable design concept and high quality construction quality.
We are engaged in the development and production of booth brand design, commercial display production, props design and production.The scope of service is in jewelry industry, watch industry, electronics industry, clothing industry, mobile phone industry, cosmetics industry, etc.Dedicated to the design and production of the store, the design and production of the boutique, the design and production of the boutique, and the design and production of exhibition booths and exhibition halls.
In the production and design research and development cabinet, the company will build its own brand image up and down, and strive to create a suitable display space image for customers.To design and perfect the display effect before production;The craft and quality of the display cabinet are carefully produced.After installation strictly control engineering quality.Under the general leadership of the company, the company constantly improves its own quality.To be people-oriented, sincere service, strict quality.
We all know that cooperation and innovation are words of opportunity and courage.For professional jewelry brands, it is such a win-win cooperation.Cuddling is an opportunity to enhance mutual win, increase brand publicity and increase market competitiveness for both sides and customers.
In 2018, we expect a bigger breakthrough and a bigger leap forward!