Where is the professional jewelry display cabinet design manufacturers?
Source:深圳凡路展柜厂家 Author:凡路商业展柜 Visit:295 Pubtime:2018-04-19 10:14:32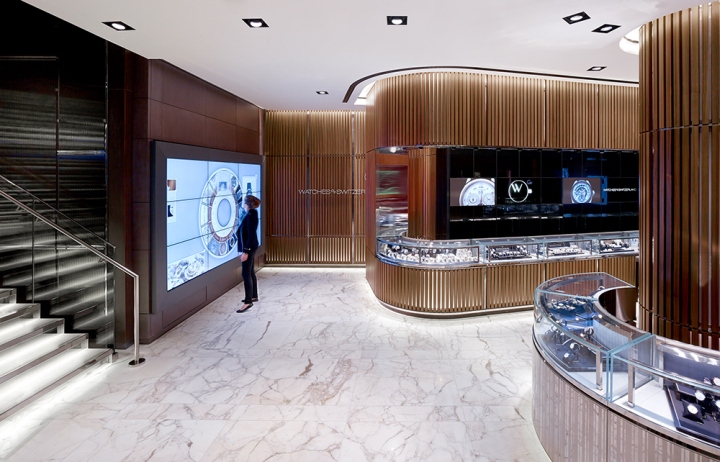 Shenzhen Funroad decoration engineering co., LTD. Was established in 2003, making the independent brand FUNROAD, professional design, standard production, network sales in one.Specializing in the production of medium and high-end commercial display cabinets, we are dedicated to creating unique, avant-garde fashion and personalized commercial display cases for all kinds of elements.
Design advantage - our designer has 10 years of relevant experience, continuous learning to Europe and the United States and Hong Kong, the company you can find the most to meet the requirements of your unique brand design team, they rely on their own years of experience in actual combat, through the communication with you and understand your needs and combined with culture and characteristics of commercial space, stores, commercial space, boutique through unique design the perfect show in front of you.
Quality advantage, we deeply know the build your brand, is our only survival, to provide you with the best commercial space image, we introduce the advanced production equipment, designers, sales consultant, production supervisor, following the tracks of strictly the quality pass, each product we are finely crafted, strives for perfection, strive to do a good job in every process, every detail we do not tolerate a little mistake.
Service philosophy -- we understand the subtlety of the operation of the brand terminal market, with the purpose of "your image of our rice bowl", to make your products sell better.
Let's build a beautiful tomorrow together!
From 2016 to 2017, the shenzhen every road decoration in cosmetics cases, cosmetics display ark, cosmetics counter, jewelry display ark and outstanding achievement, watch cases and business industry watches.