Why custom cosmetics showcases are more favored by merchants
Source:Funroad Author:Funroad Visit:45 Pubtime:2021-07-09 15:26:02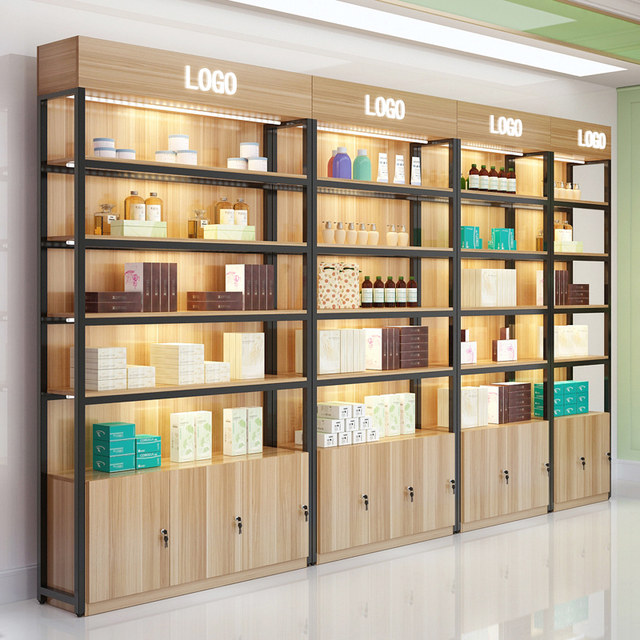 "Currently, the market demand for cosmetics stores is dominated by young customers, and price increases can no longer attract customers. How to increase store value?" "What kind of store image is personalized? How to gain an advantage in industry competition? Cosmetic showcase image strategy, Promote the 100 billion beauty brand market and promote the brand image of cosmetics stores.
This is an era where skills are all about birth. If you want to compete for a larger market, what method do you need to choose to enhance your image, win more chips, and finally achieve easy profitability? Many shops choose display cabinet factories to customize their
cosmetic display cabinets
. In the past few years, customers have turned their attention to online sales platforms because traditional retailers cannot provide them with more attractiveness and service experience.
Outdated decoration style, unchanging counter style, chaotic store atmosphere, and too single store model are the fundamental reasons why many people abandon physical stores.
After a period of blind consumption, people began to counter-brand, emphasize leisure, simplicity, efficiency, attach importance to contact with others, not show off, change from self-interest to altruism, from exclusive to shared. The consumption mentality gradually returns to the pursuit of inner pleasure, and gradually pursues the psychological identity after the commodity.
These changes in consumers have changed the true relationship between commodities and the market. For customers, the difference between products and markets is getting smaller and smaller. How can this homogeneity impress customers and make their stores more recognizable and sticky? Undoubtedly, overturning and innovating the store image is the top priority. More and more cosmetics shops are looking for cosmetic display cabinet factories to customize their own cosmetic display cabinets.
China Funroad
custom display cases
its own design team and its own factory. According to your needs, we will propose thoughtful plans and productions for you. We look forward to cooperating with you and making progress hand in hand with you!