World brand tiffany jewelry display case design case analysis!
Source:深圳珠宝展柜厂 Author:凡路商业展柜 Visit:302 Pubtime:2018-04-26 10:23:15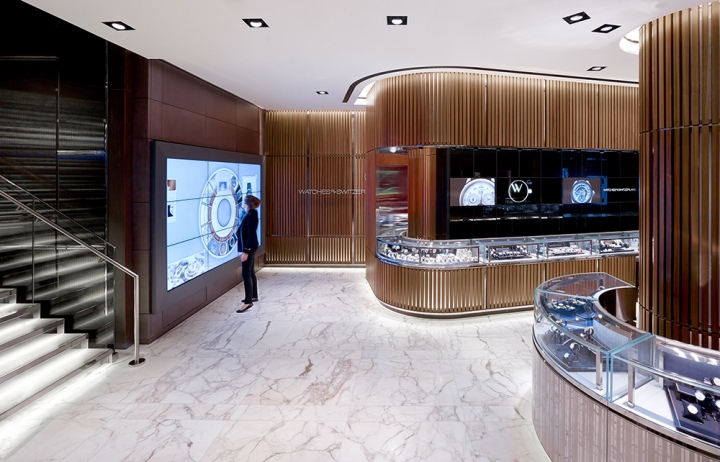 The centuries-old world brand tiffany jewellery has always been designed as the purpose of designing original works with stunning beauty.Jewelry is so, so is the jewelry display.
Tiffany (Tiffany) counter design style is contracted and delicate, shops on both sides of the counter design adopting the combination of wood and super white glass also create classical elegant and full of modern elements, at the same time and store design style photograph echo.
Among all the store (Tiffany) will design a Tiffany classic semi-circular counter, adopting the combination of wood and white glass counter the counter flange is decorated with art deco inspired by decorative grooves.The design in the middle is very attractive.
Guangzhou sharp force under factory specializing in the production of processing large brand shop, its franchisees/high-quality goods reveals ark, fine jewelry display counter display props design company, design new and unique, fine workmanship, long-term to provide various kinds of cosmetics cases/clothing/leather cases to show exhibiting ark, direct manufacturers, the national shipping!
This article is provided by shenzhen Funroad jewelry display cabinet direct selling manufacturer: 20 years of jewelry store display cabinet design experience, 2018 will help you to rapidly improve the brand value.