A case study of the jewelry display case of the golden store.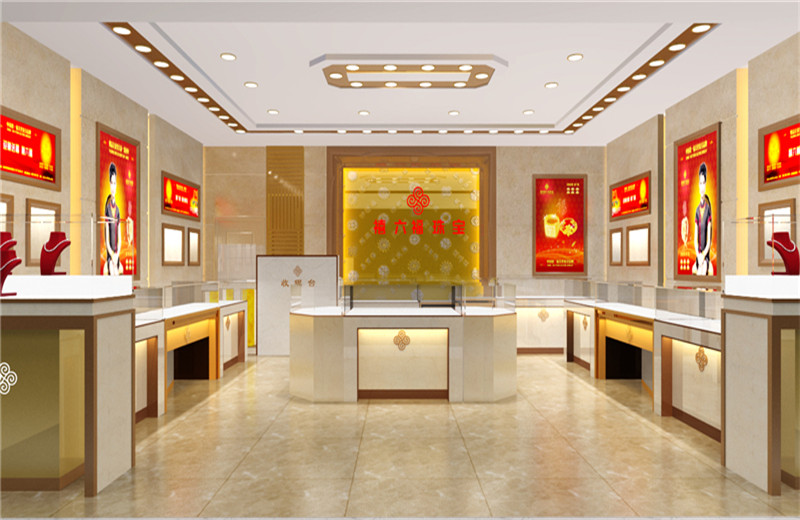 Customer first to know that every road, is a friend introduction, every road in the industry for many years, accumulated numerous customer resources, get the favour of many large jewellery buyers, jubilee six f customers say, friends know of their stores need to decorate, so the first time recommended every road under the shenzhen factory, customers themselves later to know a lot about the Internet all the news of the road, every road in over the years by the high praise of them, personally came to shenzhen factory every road, the first time and they boss talked once, feel this is a pleasant cooperation.
Sure enough, the commercial space design of the jewelry store was very upscale.