Canada project Manne jewelry kiosk exhibition room central kiosk
Source:Funroad Exhibition & Display Author:Admin Visit:110 Pubtime:2020-09-19 15:51:58
3D Shopping Center kiosk design
Let's enjoy the decoration design of Manne jewelry kiosk. Manne jewelry kiosk decoration design, gives people a sense of simplicity and generosity, in line with the value of the brand.
This kiosk in the center of the showroom was designed by our designer for Manne jewellers in November 2019. Exhibition room, jewelry kiosk. About 60 square meters. Rectangular glass jewelry display cabinet, 3-layer glass jewelry display cabinet, tall display cabinet, shop counter and kiosk door.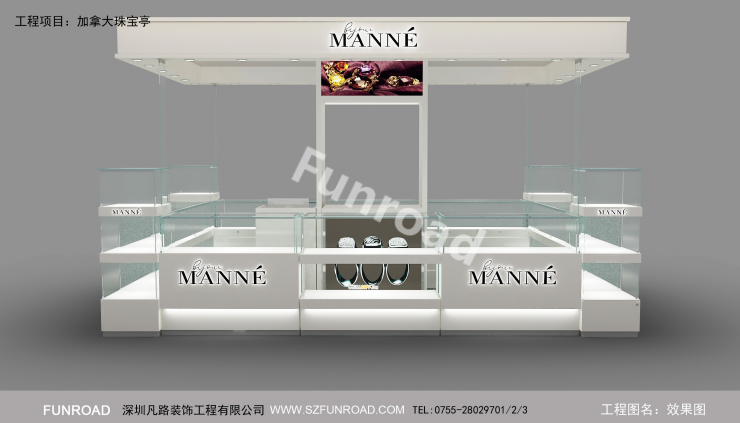 The display cabinet of the jewelry kiosk is mainly made of wooden and glass metal frames. The materials of all jewelry kiosk display cabinets are carefully selected, including wood, art glass, ultra white tempered glass, UL certified diamond lamp.
The jewelry kiosk display stand is made of silver stainless steel, tempered glass and MDF, and baked in white. There are five types of displays.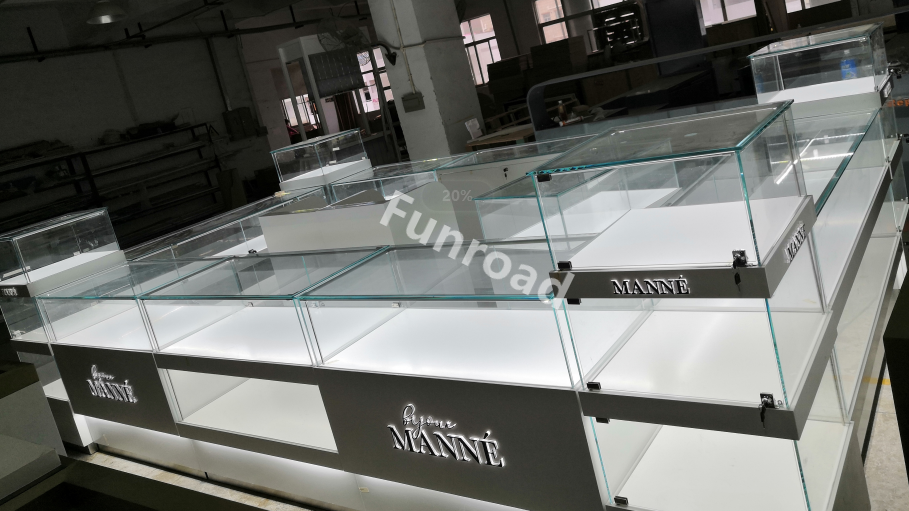 We are a manufacturer of jewelry display cabinets in China. We provide free design of jewelry kiosks in shopping centers and manufacture jewelry display cabinets.
you can contact us at Tel: +8613902971377, Email: sale@szfunroad.com, visit Funroad decoration website: https://www.funroadisplay.com/