Fion brand handbag pop up store in shenzhen king glory plaza
Source:Funroad Exhibition & Display Author:Admin Visit:112 Pubtime:2021-06-02 14:28:53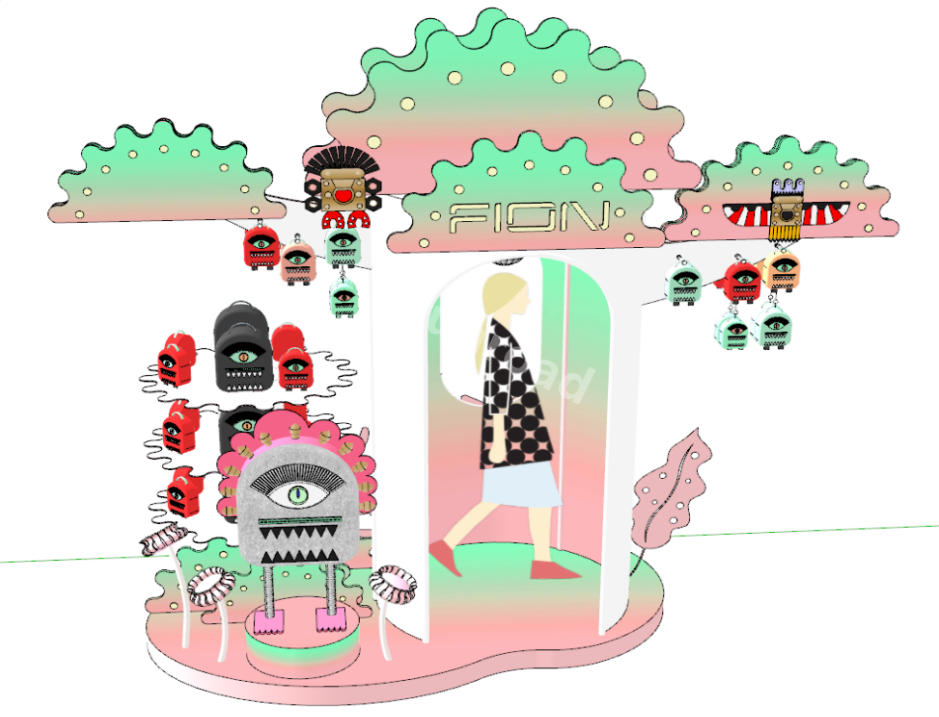 Design inspiration comes from spaceship and alien monster. The colors are mainly gradients of pink and green, soft and light.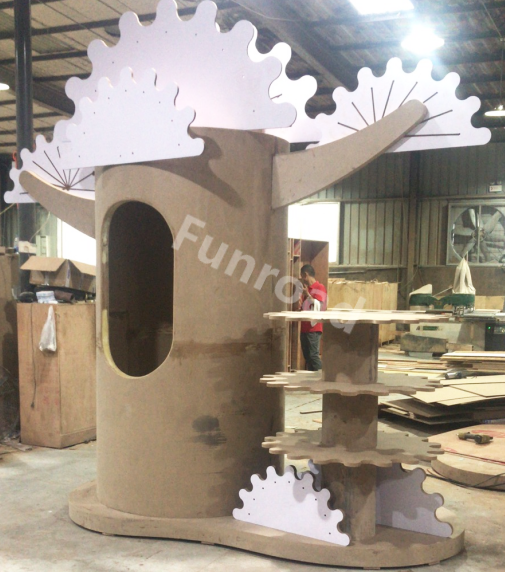 wooden srtucture fini shedtrial installation look
The wooden structure can be flat pack and assembled separately. The base material is B1 flame retardant plywood , and the surface is pasted with 3-5mm high-density board, which is strong and stable.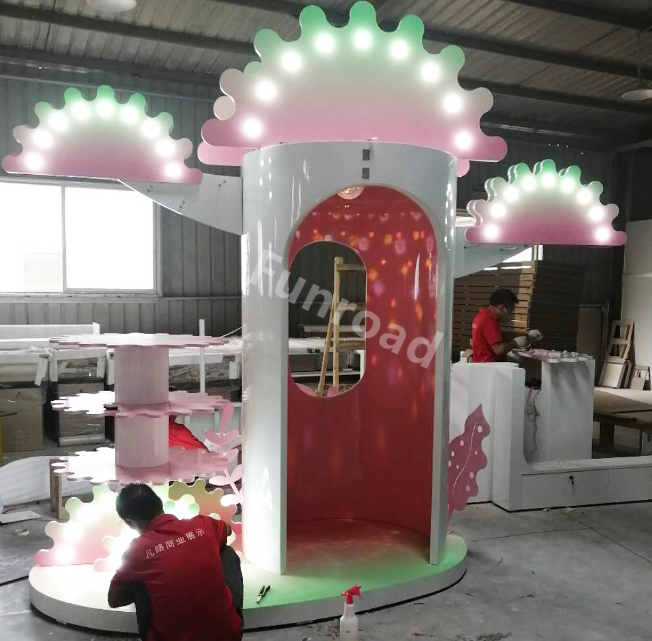 trial installation in factory
After polishing and spraying, lighting and wiring installation, factory-made finished production is basically consistent with the design of the renderings.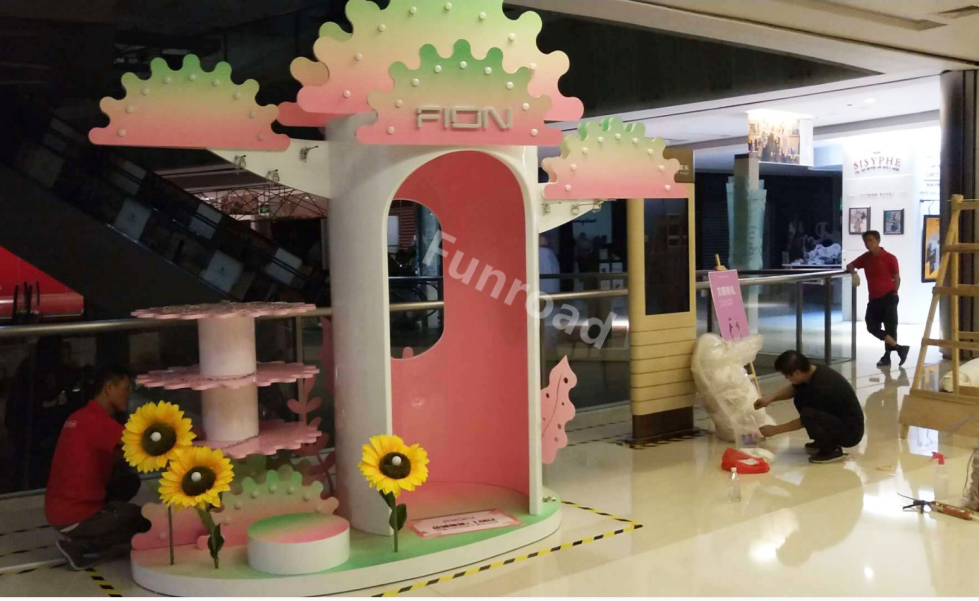 installation in king glory plaza on spot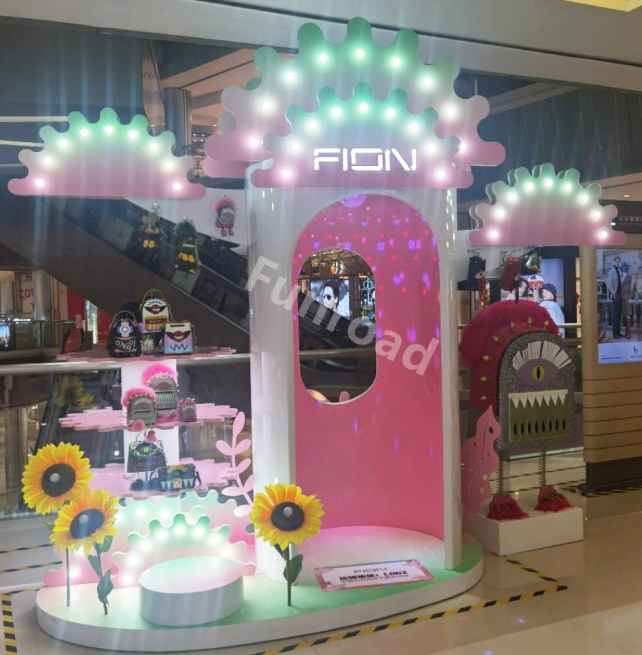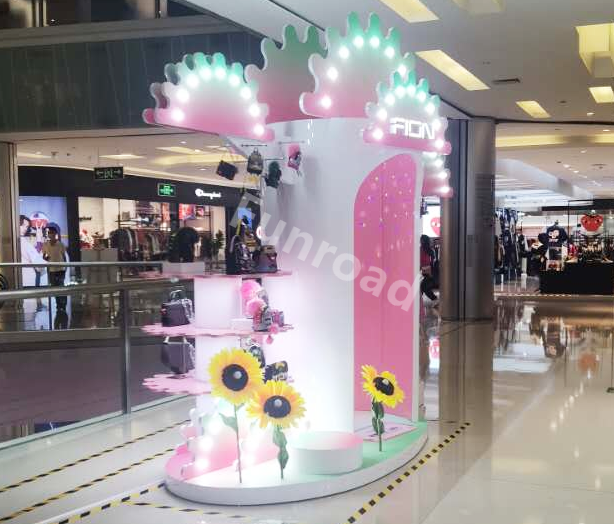 lighting test on spot
The overall effect is flexible, interesting and light. the color of the scene is feminine, soft and simple,making a joyful atmosphere.
As a professional showcase manufacturer, Funroad has been committed to the design and production of various stainless steel jewelry showcases and wooden painting showcases since 2003. We have worked with customers all over the country, and even more than 60 foreign regions such as the United States, the United Kingdom, Australia, and Germany. The brands we have served include Chow Tai Fook, Diamond Family, Zocai, China Resources Land, Thanmelin and other well-known brands. Welcome customers who have demand for customization of shopping mall display cabinets to visit our factory and negotiate business!