Installation of outdoor food kiosk in Puerto Rico completed
Source:Funroad Exhibition & Display Author:Admin Visit:70 Pubtime:2020-11-17 17:28:03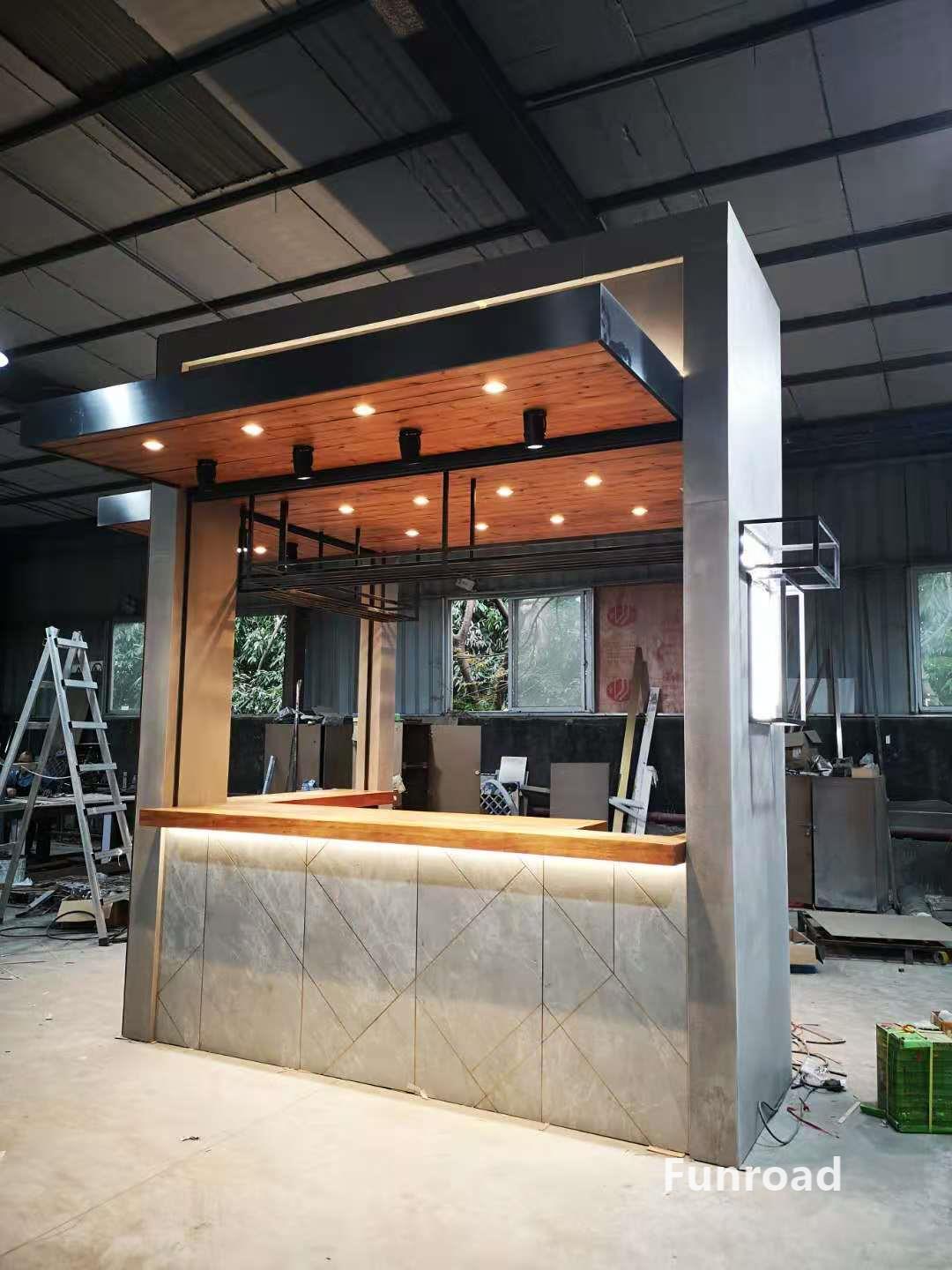 The food exhibition kiosk is one of our foreign trade export projects in 2020, and the exclusive store design scheme of Funroad.
The Puerto Rico Food kiosk is designed by Funroad, responsible for the production and installation of the Exhibition cabinets in its store. The material used in the main structure of the display cabinet is to make keel frame by using 15 mm high density board to make keel frame, to ensure the overall structural stability of the cabinet, and to apply 5 mm high density board to paint the surface, thus ensuring the flatness of the counter paint surface and making the paint without nail hole treatment.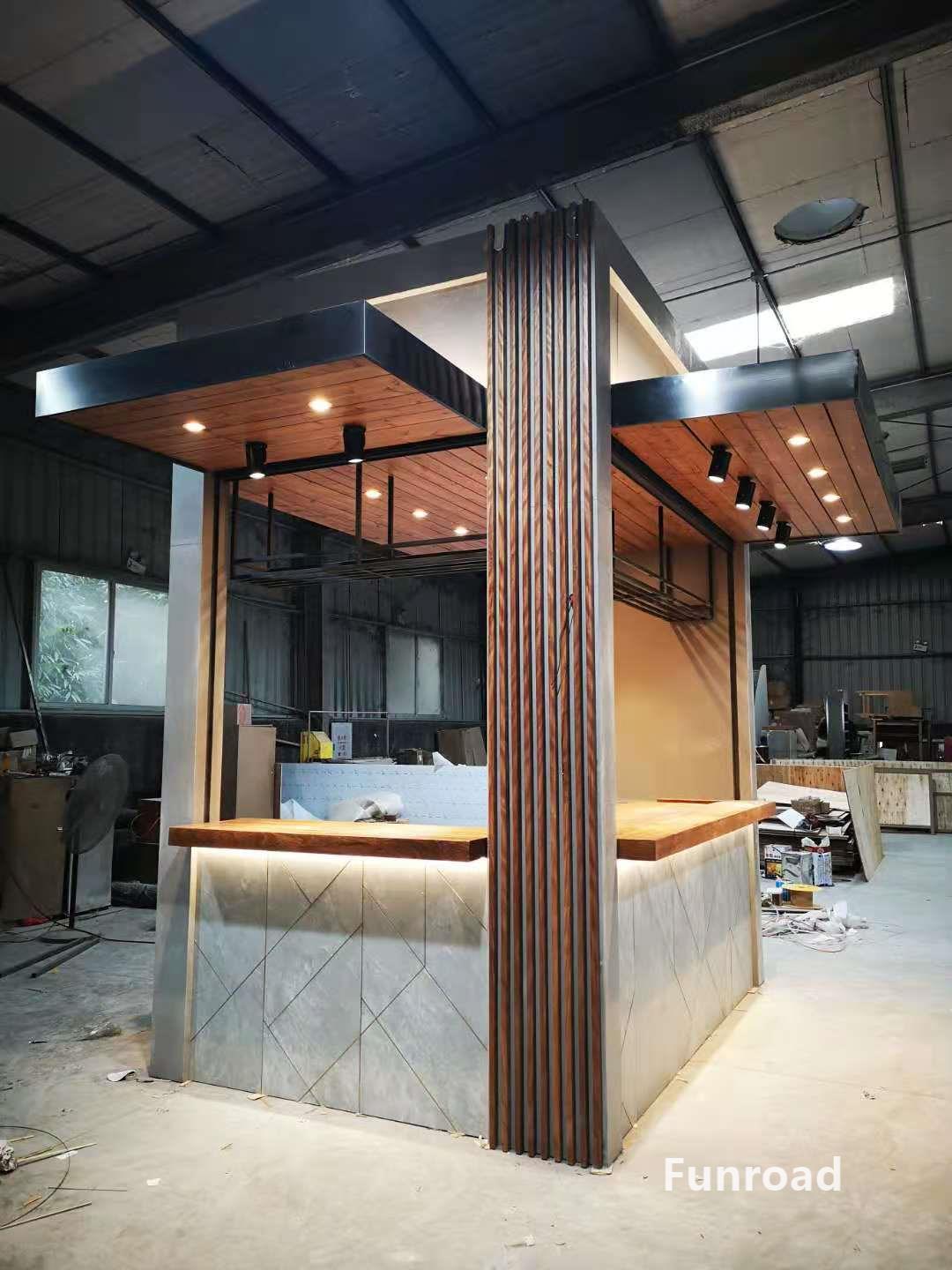 In the application of the materials of the exhibition cabinet, the design of the exhibition cabinet is also quite practical and beautiful. It can be used as a handle while using stainless steel as decorative lines. Stainless steel part for the drawing stainless steel plating drawing ice cream silver color, the display cabinet line is also more soft, more easily attract women's eyes!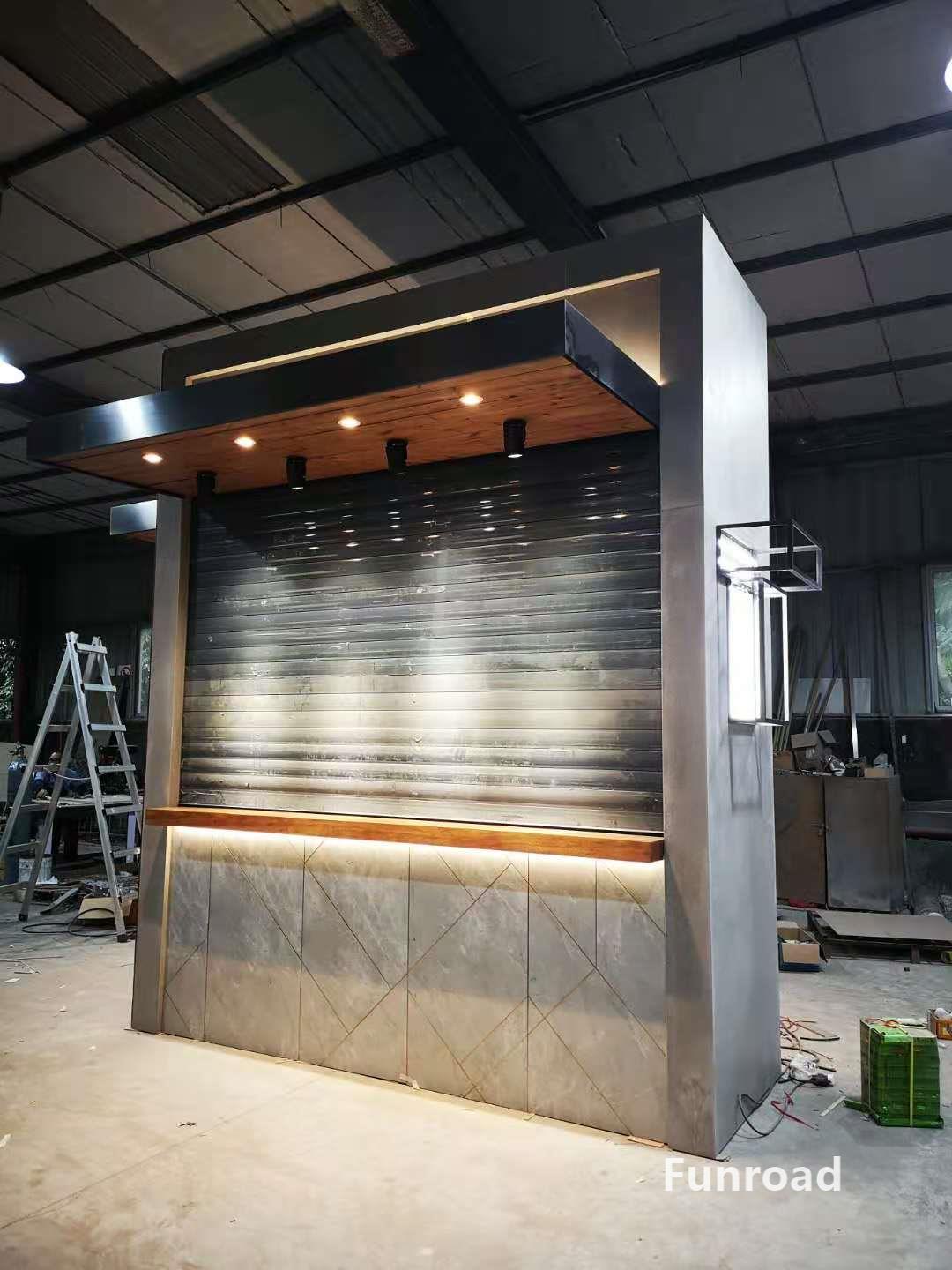 The outer frame is made of stainless steel by three processes: groove bending, seamless welding and electroplating without fingerprint processing. The front facing part is made of high-strength wood panel splicing and embedded laminated niche display. The complex shape is very important for the study of manual.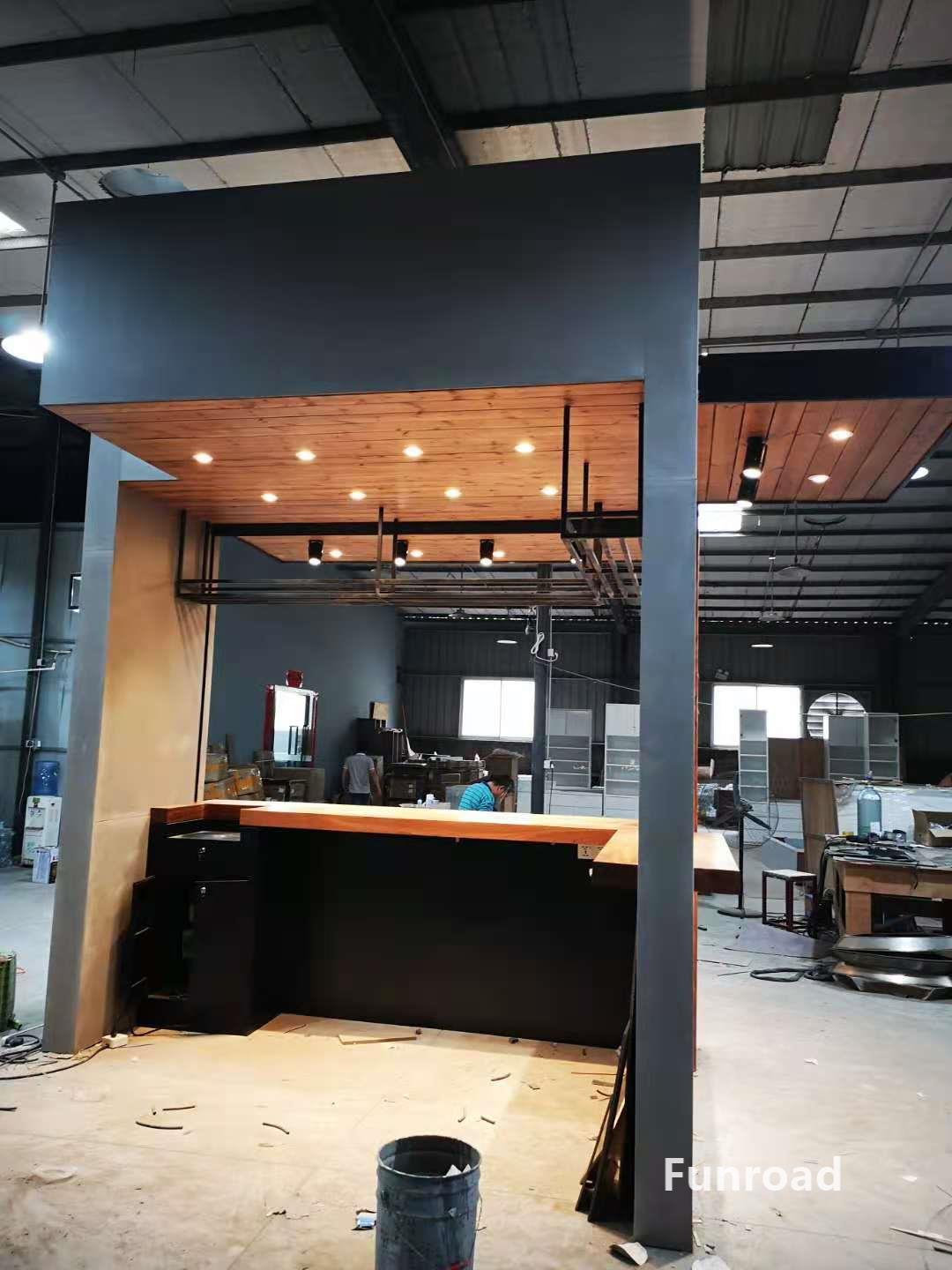 The surrounding layout materials mainly adopt 1.5mm thick drawing stainless steel, B1 class flame retardant plywood and high-density wood. In the process, most Jewelry Exhibition cabinets commonly used electroplating fingerprint free treatment, corrosion logo process, black piano baking paint, no glue treatment and other processes are adopted.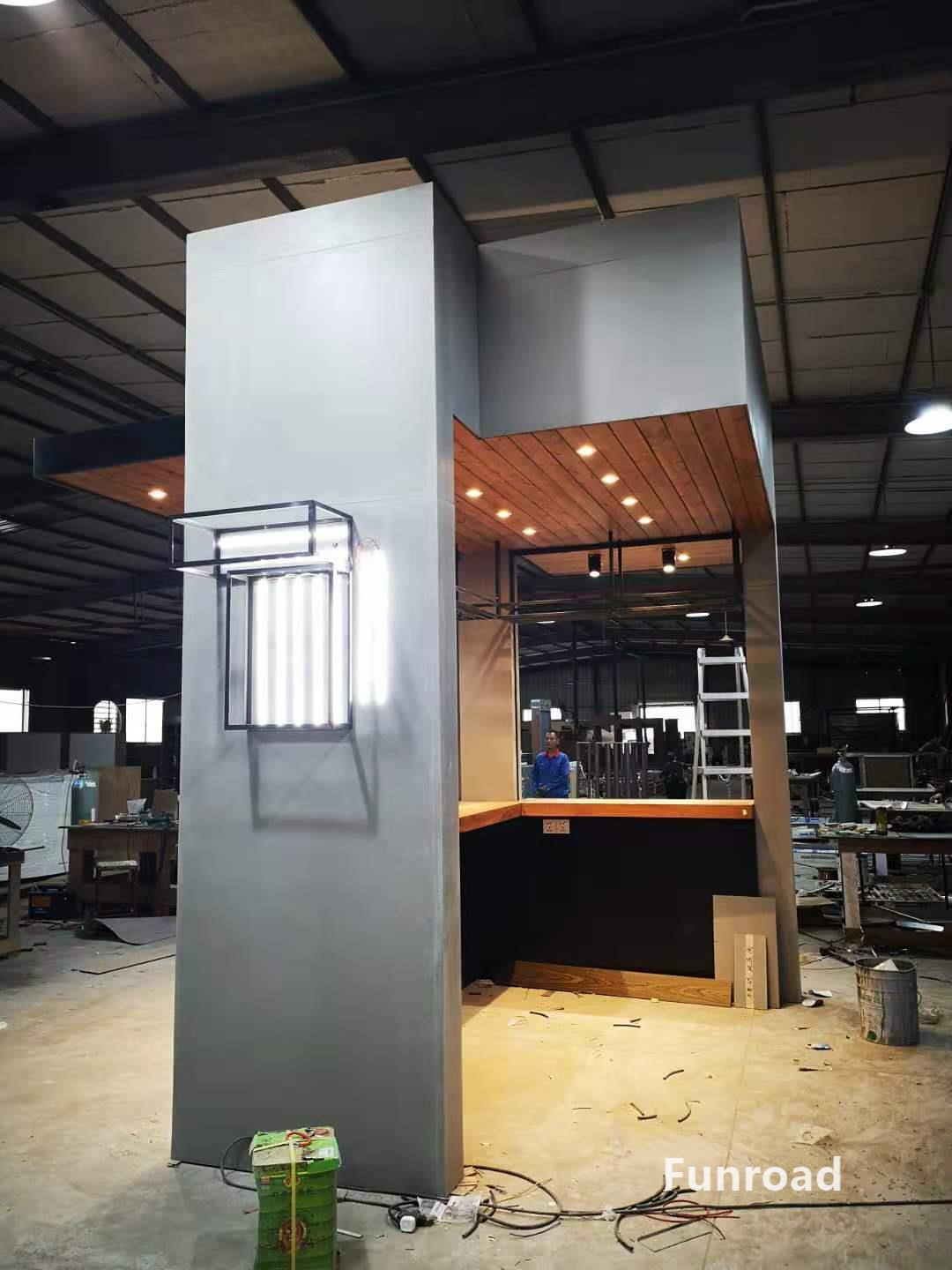 The difference is that the door frame stainless steel lamination molding effect, appears to be more artistic, the overlapping splicing method, coupled with delicate manual processing, makes the quality of the whole outdoor food kiosk more high-end.