Customized jewelry display cabinet, design and process for jewelry store importance!
Source: 珠宝展示柜台厂家 Author:凡路商业展示 Visit:652 Pubtime:2017-10-11 09:40:41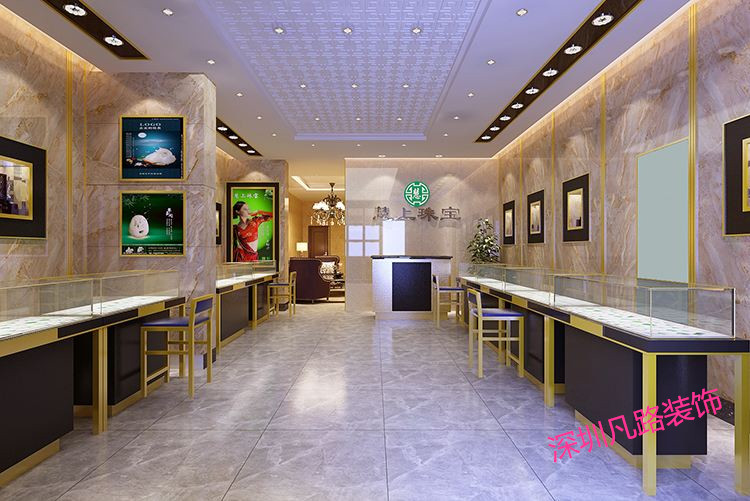 1. Standardized design
In addition to special exhibition tools, we should pay attention to standardization, serialization and generalization, to achieve any combination of changes, strong interchangeability, multi-function, easy to transport and easy to keep;The simplicity and rationality of the structure.
2. Functional design
Can form specific display space, able to hold, hang, display, protect exhibits, render atmosphere and so on.
3. Aesthetic design
Should pay attention to modelling concise, beautiful, natural guileless, do not do too much complex linear foot and flower decoration, modelling and combination form should be able to highlight the characteristic of the exhibit.
4. Economic principle
We should try to increase the utilization rate of the exhibition, highlighting the characteristics of solid, durable, repeated use and multi-purpose.
5. Two main types of jewelry display cabinets
Advantages of baking paint
The paint technology display cabinets are rich in color and can be used in various forms. The display of the product features and the brand image of the products are well represented.
Every road in shenzhen decoration design co., LTD., founded in 1997, the company has always focused on commercial space, create jewelry, eyewear industry in terms of design and construction of commercial stores with original ideas and rich experience, after more than ten years excellence and constant innovation, has now developed into a business with industry leading brand of decoration design.The company has professional management talent, professional design team, professional construction team, dedicated to provide one-stop service for customers.