Do you know the importance of custom-made jewelry display cabinets?
Source:Funroad Author:Funroad Visit:47 Pubtime:2021-06-25 15:00:49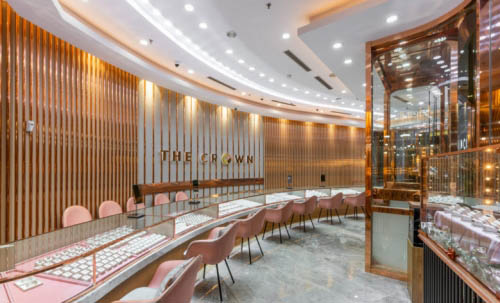 The brand represents the popularity of the jewelry company's products. The exquisite jewelry display cabinet is the carrier of the jewelry sales brand, and it is also indispensable for display. Its material, craftsmanship and color can directly reflect the jewelry brand or even a jewelry company. The image of high-quality
jewelry display cabinets
can not only highlight the personalized differences of the store, but also effectively establish the brand image, making the jewelry product display icing on the cake, and can stand out among similar products.
The jewelry counter is the most important part of the decoration of the jewelry store. Its greatest function is to put the consumer's vision into the bag, and wait for the consumer to generously donate and make consumption behavior. As the saying goes, "people rely on clothes, horses and saddles", jewelry as a luxury product, if there is no good jewelry display cabinet to set off, not only will not increase sales, but also degrade the value of jewelry itself. Therefore, whether it is branded jewelry or new online jewelry that wants to establish a brand image, it is necessary to attach great importance to the design and production of jewelry counters.
A successful jewelry display cabinet can reflect a brand's style, personality and understanding of jewelry culture. Nowadays, the importance of jewelry display cabinets to jewelry brands is recognized by every jewelry company and new jeweler. Therefore, jewelry merchants and jewelry brands, in order to achieve the best brand promotion effect, attract more target customers. They are trying their best to find high-quality jewelry display cabinet manufacturers, hoping to make jewelry display cabinets that are truly suitable for their own brand.
As a professional jewelry store design company, Funroad Decoration has more than 10 years of rich experience in design, production and construction. Fanroad Decoration looks forward to working with you.